NPS/FREDERICK LAW OLMSTED NATIONAL HISTORIC SITE
Fall 2011
The Lay of the Land
Meet Frederick Law Olmsted, the man who created Central Park and defined landscape architecture.
Frederick Law Olmsted is best known for creating Manhattan's Central Park, that heavenly expanse of green amidst the skyscrapers, which provides respite for millions of city-dwellers who measure elbow room in inches, not acres. But Central Park was simply the first chapter in many volumes of work that most of us have paged through at one time or another. Olmsted's former home in the quaint Boston suburb of Brookline, Massachusetts, tells the story of a man who carved out natural landscapes from nothing, and in doing so, changed the face of the nation one city block at a time.
"From the very beginning, Olmsted had a great love of nature and scenery," says Alan Banks, supervisory park ranger at Frederick Law Olmsted National Historic Site. "Some of his happiest recollections were when his father took the family on trips, looking for beautiful scenery—'tours in search of the picturesque,' he called them. At a very young age, Olmsted became a student of landscape." Ironically, he didn't spend much time inside a traditional schoolhouse. After inadvertently rubbing poison sumac in his eyes as a teen, Olmsted was told not to read for long periods of time, so he set out to pursue learning in other ways.
"It followed that at the time my schoolmates were entering college, I was… for the most part given over to a decently restrained vagabond life," Olmsted said, "generally pursued under the guise of an angler, a fowler or a dabbler on the shallowest shores of the deep sea of the natural sciences." In his early adult years, he wandered from one occupation to another, working as a clerk and a farmer in New York, studying engineering in Andover, Massachusetts, and sailing to China on a merchant ship. Although he was seasick during the entire voyage to China and set foot on the Asian continent for only one day, he wrote an article about the entire experience, which led him into publishing. In 1850 he traveled through Europe, seeing the farms and private gardens in England, publishing his observations in the book Walks & Talks of an American Farmer in England at a time when such knowledge wasn't available at the click of a mouse. His forays into publishing led him to meet key players in New York and eventually to his position as superintendent of a new park to be built in the middle of New York City.
The commission for Central Park provided Olmsted and his partner, Calvert Vaux, an opportunity to use landscape design for a social purpose. The two believed that there is no beauty without utility and based their work on the "noble motive," which drove their aesthetic decisions. Rather than aim merely for a lovely park with beautiful greenery, the two aimed to achieve a healthy environment for people and to promote democracy, with a little "d."
Olmsted was quick to recognize that although cities are places bustling with people, too few of those people connect in meaningful ways. His designs included features that would draw people into the park and attract them to common spaces where they could interact. "Olmsted wanted to create spaces to negate the sense that in a city, everyone is out to get you," says Banks. "He believed that if people gathered together, they would find that they could enjoy each other's company, simply by their mere presence." And he was right.
For someone so focused on beauty, Olmsted was also surprisingly practical. In 1880, he took on the challenge of the Muddy River. Forming the border between Boston and Brookline, it was a waterway prone to flooding and used as a dumping ground. Rather than bury the river underground—common practice at the time—he built sewers to intercept floodwaters and added trees and plants to the shores. In time, people came to the site to stroll along what was essentially "a sanitary improvement," as Olmsted would call it.
"Olmsted certainly wanted to build parks that would make people healthy and happy, but his intentions weren't limited to altruism," says Banks. "Olmsted realized the real-estate industry would get on board if he could convince people that parks would increase the value of the surrounding land. In turn, taxes would go up, and those taxes would eventually help pay for the parks themselves." Take a look at the New York Times real-estate pages and you'll see how right he was.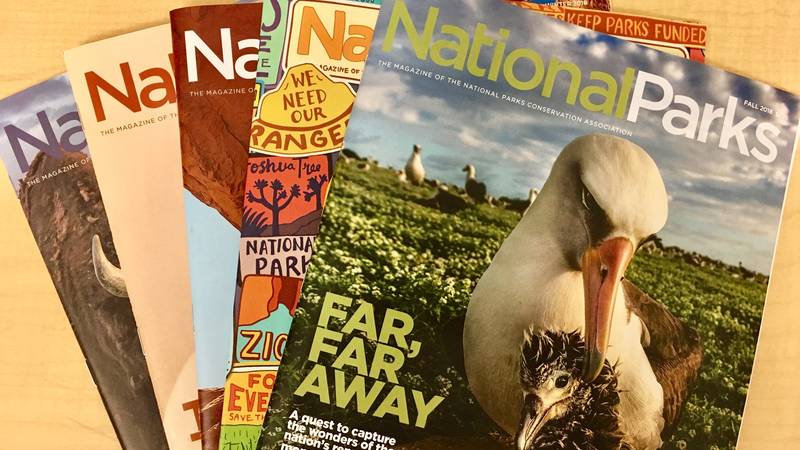 Subscribe to
You can read this and other stories about history, nature, culture, art, conservation, travel, science and more in National Parks magazine. Your tax-deductible membership donation of $25 or more entitles…
See more ›
Frederick Law Olmsted's reign lasted from 1883 to 1895, when two of his sons took over the firm's work; they would go on to be even more prolific than their father. The Olmsted home in Brookline, now operated by the Park Service, was the firm's headquarters until 1980, when the business closed and the property became a National Historic Site. The nucleus of the site is an 1810 farmhouse, which Olmsted bought in 1883 when he moved to the area. The family made many additions to the house and increased design areas over the years, adding a floor or a wing to accommodate new drafting space, a blueprint department, and other needs of the growing business.
The home is being renovated, and should reopen fully in the spring of 2012; for now, rangers are offering tours on a limited basis. Every spring, rangers lead tours along the "Emerald Necklace" of green spaces in Boston and Brookline, city parks designed by Olmsted. (Visit www.nps.gov/frla for more information.) When the site reopens, visitors can experience a ranger-guided tour of the design studios and see how the Olmsteds went about their work, from drafting their images to photography, model making, and blueprinting. Afterwards, a ranger leads a guided tour of the grounds, pointing out the design principles put to work on a small scale right in the backyard.
"Olmsted and the landscape architects that followed had to be true altruists, because he never got to see the results of much of his work in Boston and Brookline—he had to know that oftentimes when he planted a tree, he'd be long dead before it was anything more than a sapling," Banks says. "Most people want that immediate pat on the back, someone to tell them they did a great job, but as long as he was alive, his work never came close to the vision that we would all experience years later."
View a list of Olmsted parks, see photos, and watch interviews with Banks and other experts on Olmsted's life and work, and look for the film on your local PBS channel.