Isle Royale National Park is a remote island in Lake Superior where only two wolves remain, the lowest population in more than 50 years. Scientists believe there is little chance for a natural recovery in the population. As top predator, wolves play a critical role in the health of the island ecosystem.
UPDATE: September 2019
Isle Royale National Park now has 17 wolves (nine males and eight females), up from just two that remained a year ago when the National Park Service began to implement the wolf restoration plan.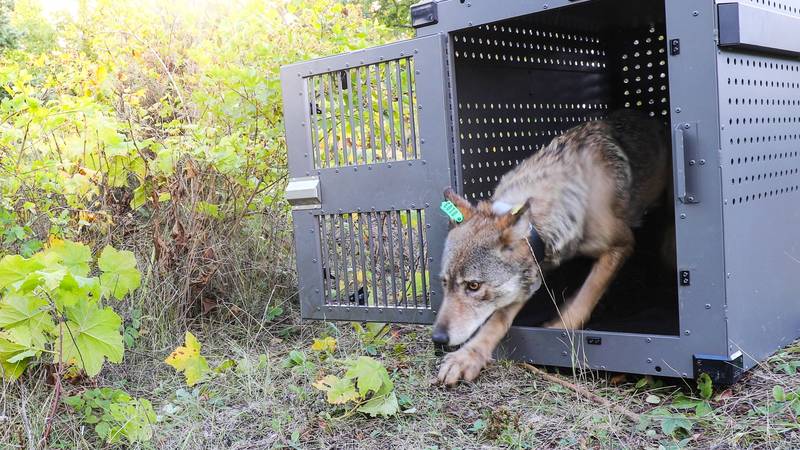 Blog Post
Researchers study the effects of 12 new wolves on this remote island park.
See more ›
The latest round of wolf relocations was through a partnership between NPS, Michigan Department of Natural Resources, US Department of Agriculture and State University of New York – College of Environmental Sciences and Forestry. A total of four wolves were relocated from Michigan to the park in early September. One male did not make it, but two males and a female now call the park home, joining other new arrivals from Minnesota and Ontario.
The Park Service and its partners will continue to monitor the wolf population to determine evidence of social organization, reproduction and predation, and the annual winter study conducted by researchers with Michigan Tech will continue in early 2020. Check out one of the newest arrivals stepping foot on the island and visit the Park Service website for regular photos, videos and other updates about the wolf relocations.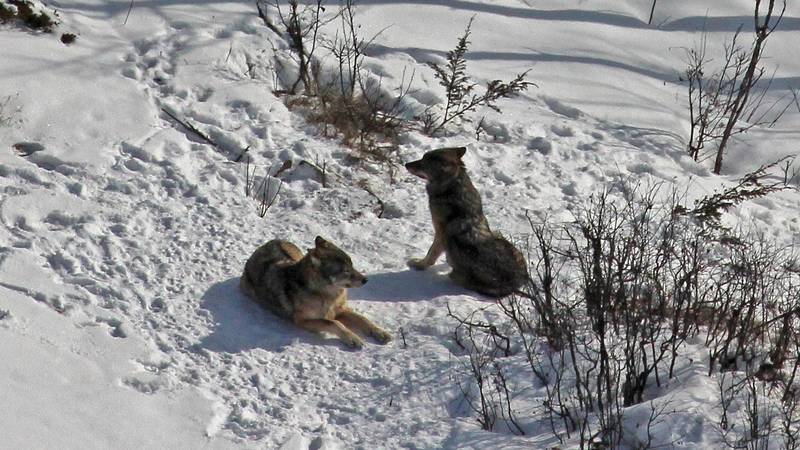 Blog Post
The wolf population at this remote Michigan park has been dwindling for years. A new plan, supported by the island's eminent researcher, will benefit the animals and the ecology of…
See more ›
The National Park Service is bringing new wolves to Isle Royale National Park. After extensive environmental analysis and input from scientists to determine the best approach, the Park Service released a Record of Decision on June 7, 2018 finalizing its long-awaited wolf management plan. The plan calls for the introduction of 20-30 wolves over a three-to-five-year period, beginning as soon as late September 2018.
NPCA has long believed that wolves are critical to maintaining a healthy landscape at Isle Royale National Park. We support this plan that will ensure this iconic species won't disappear from the park.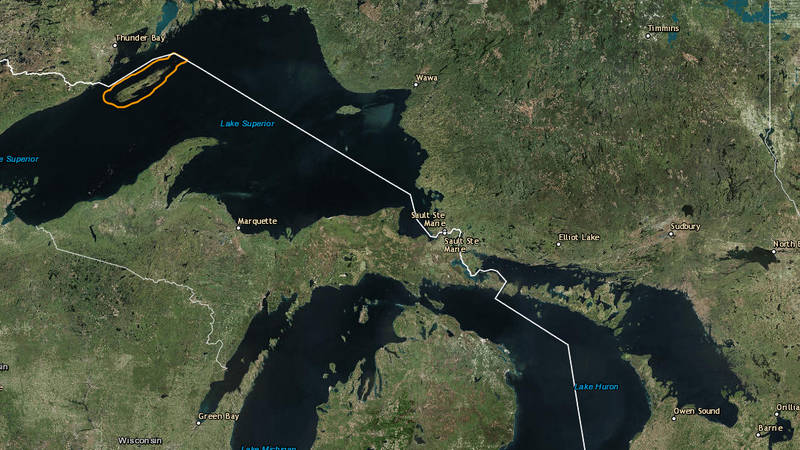 storymap
View our interactive map to learn more about efforts to restore wolves and bring balance back to Isle Royale National Park.
See more ›
The wolf introduction plan comes at a critical time. The 2018 winter study, led by researchers from Michigan Technological University, confirmed that just two wolves remain on the island and there is no hope that this pair will successfully breed. The nearly 1,500 moose at Isle Royale may double in population over the next several years, throwing the health of the park out of balance and devastating the island's vegetation. Now is the time to restore this top predator and bring balance back to Isle Royale National Park.
We look forward to once again hearing the wolves' unmistakable howls:
Background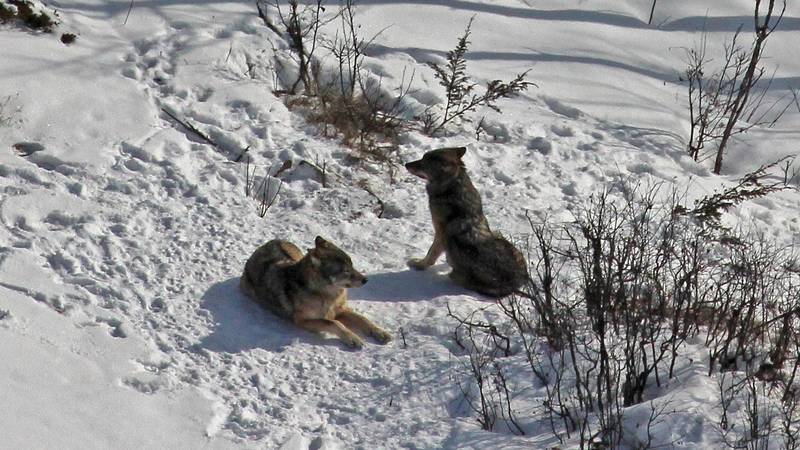 Fact Sheet
The wolf population at Isle Royale National Park has been dwindling for years but a new plan to introduce more wolves brings hope.
See more ›
Isle Royale National Park is a remote island in Lake Superior that is 99 percent federally designated wilderness. It is home to the longest predator-prey study in the world, marking its 60th year in 2018, focused on the interplay between the island's most famous residents, its wolves and moose.
Right now there are only two wolves left on the island that are inbred, making a natural recovery unlikely.
Reason for the Decline
Wolves served as effective predators for decades, but over the years many factors reduced the population, and now warming temperatures have compromised the animals' only route on and off the island.
Historically, ice bridges formed on Lake Superior to the mainland for more than 50 days a year, allowing wolves ample time to migrate. Over the last 20 years, these bridges have been far less common and consistent, effectively stranding the two last wolves at Isle Royale and preventing newcomers.
A Park Without Wolves?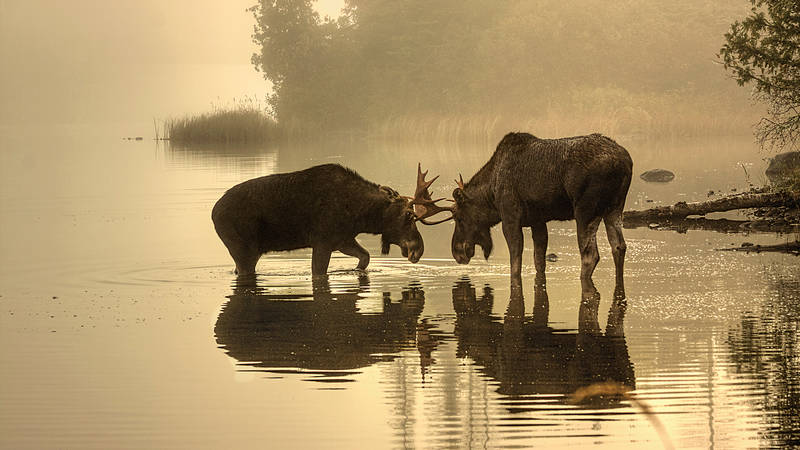 Magazine Article
A new study reveals the surprising effects of climate change on this iconic species in Isle Royale National Park.
See more ›
Wolves play a critical role as the top predator on the island, and their dwindling numbers have resulted in a rising moose population. In the absence of a predator, the moose population is growing and may double in the next four to five years, throwing the ecosystem out of balance as they devastate the island's vegetation, eliminating their food source and impacting other native species.
Bringing new wolves to Isle Royale is the best method for protecting the long-term survival of the island's wildlife while supporting a balanced and sustainable ecosystem at the park.
Sign Up
Get Action Alerts
Want national parks in your inbox? Sign up for NPCA email updates to receive news, features, and opportunities to make a difference! You can unsubscribe at any time.