Isle Royale National Park is a road-less wilderness island accessible only by boat or float plane. Get an insider's look at the world's longest running wolf/moose interaction study as we take in Lake Superior's beautiful coastline along the Wisconsin and Michigan borders.
sign up for our newsletter Request More Information ›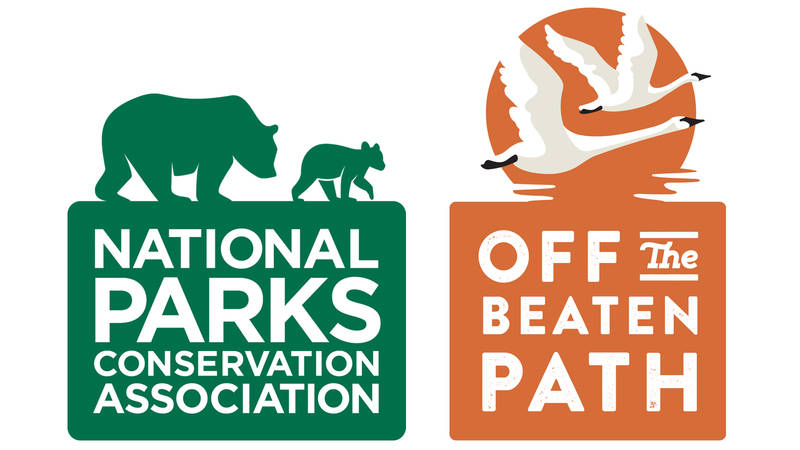 Resource
NPCA and Off the Beaten Path have partnered together to offer you the best in small group educational national park travel.
See more ›
Departure Dates:
TBD
Schedule Highlights
DAY 1: DULUTH, MN TO BAYFIELD, WI MADELINE ISLAND, AND BIG BAY STATE PARK: We gather early morning in Duluth, Minnesota, then get on our way! Once in Bayfield, Wisconsin we'll head out on a scenic, hour-long boat ride to Raspberry Island Lighthouse in the Apostle Islands National Lakeshore. We'll return to Bayfield in late afternoon to check in to our historic Victorian inn, and enjoy a welcome dinner.
DAY 2: KEWEENAW MOUNTAIN LODGE, COPPER HARBOR, MI: After breakfast this morning, we'll continue our travels to Michigan's famed Upper Peninsula – the U.P. We'll choose a scenic picnic spot for lunch on our way to Copper Harbor at the tip of the U.P.'s Keweenaw Peninsula. The 16,542-square-mile peninsula, which connects to Michigan's Lower Peninsula, is home to only three percent of Michigan residents (who call themselves "Yoopers"!), but a very popular playground for Midwesterners. At day's end, we arrive at our historic lodge in Copper Harbor. There, we enjoy a festive dinner, anticipating tomorrow's voyage to Isle Royale.
DAY 3: COPPER HARBOR TO ISLE ROYALE: We'll board our ferry for Isle Royale bright and early this morning, then drink in the fresh air on a three-hour ferry passage to the island's Rock Harbor. Upon arrival, we'll have lunch at Rock Harbor Lodge, our base for island explorations and home for the next three nights. The afternoon is spent getting to know nearby areas of the island with our guide, before returning to the lodge to relax over dinner.
DAY 4 & 5: ISLE ROYALE: These two days will be spent on Isle Royale. Traveler interest and weather will play a role in what we do each day, but the possibilities include canoeing, kayaking, moderate interpretive hikes, and hands-on learning. We'll also have the opportunity to meet a scientist with the moose and wolf research team. While our focus will be on the island's natural history, we'll have opportunities to learn about its fascinating human history, too.
DAY 6: ISLE ROYALE, COPPER HARBOR, THE UPPER PENINSULA: After a hearty breakfast this morning, we'll board the M/V Sandy to cruise for four miles around Scoville Point to the trailhead for Hidden Lake and Lookout Louise. The trail winds past Hidden Lake, then makes its way up to Lookout Louise, where we are rewarded with excellent views of the north side of Isle Royale and the Ontario mainland. Upon our return to Rock Harbor, we'll have lunch, then bid farewell to Isle Royale. An early evening docking in Copper Harbor allows us time to relax and take advantage of optional onsite activities.
DAY 7: KEWEENAW NATIONAL HISTORICAL PARK: Today we'll head out to visit some area parks and landmarks – lighthouses, scenic drives, old forts, mountains, and more. One of today's visits is to Keweenaw National Historic Park, which celebrates the life and history of copper mining on the U.P.s Keweenaw Peninsula. We'll have a bit of time to relax before gathering for a festive farewell dinner at a local restaurant.
DAY 8: AFTERNOON DEPARTURES HOME FROM HOUGHTON, MI: After one last breakfast this morning, we transfer to the Houghton Airport (in Hancock, Michigan) for afternoon flights home.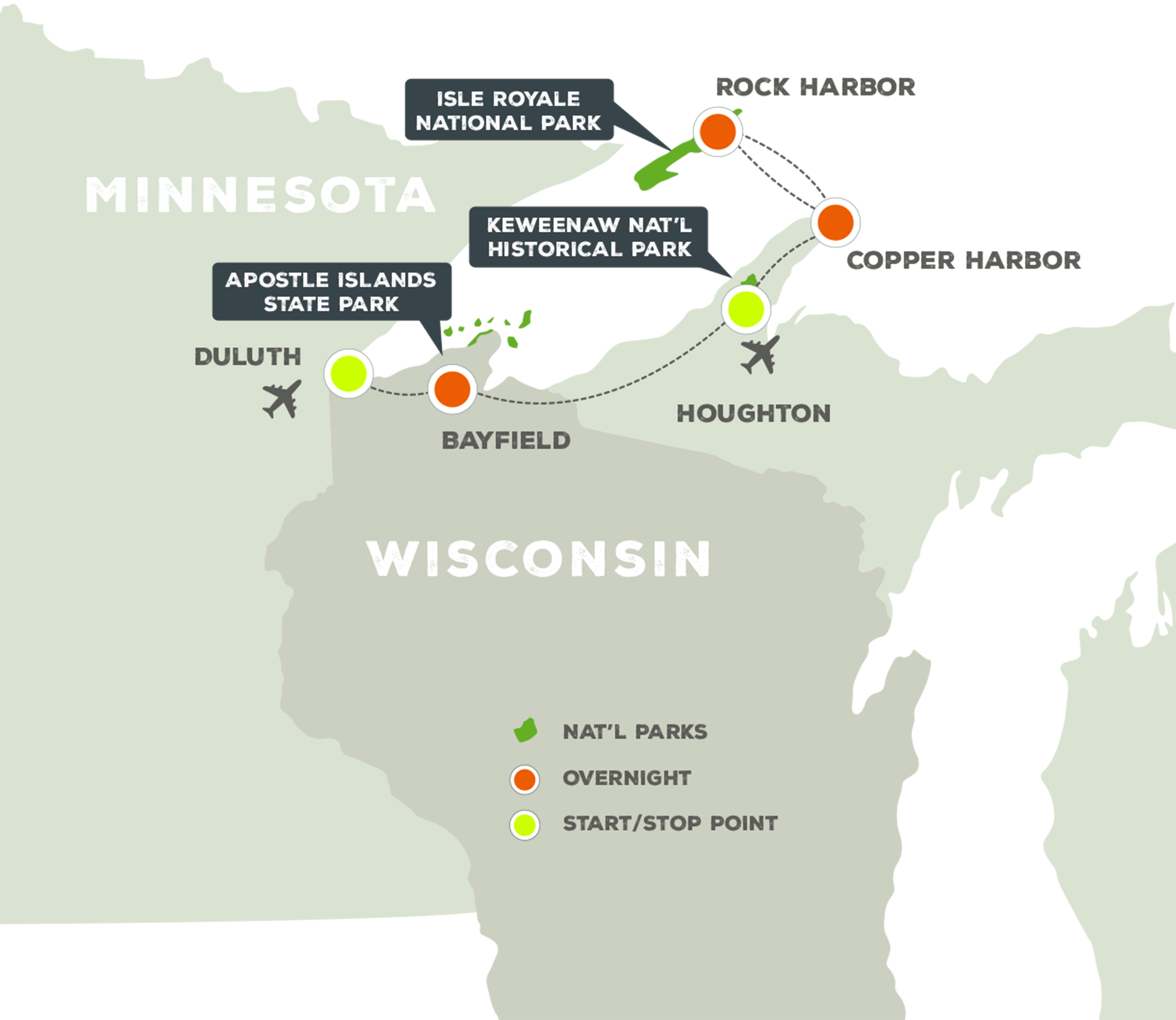 ---
To reserve space on any departure please contact our travel partner Off the Beaten Path at 800-445-2995 or travel@offthebeatenpath.com
Our tours feature tiered pricing, with a range of prices for each trip, with the price increasing as the departure fills to allow us to confirm departures as soon as possible.
Most tours run with a minimum of 2 participants and a maximum of 16 participants maintaining an 8 participant to 1 guide ratio.
NPCA Travel: 800-628-7275 or travel@npca.org
Check out NPCA's full tour lineup at www.npca.org/trips
Cost:

From $4,695 per person double occupancy; $710 single supplement
Learn More