From Mount Rushmore and the Crazy Horse Memorial to Custer State Park and Devils Tower, the West is a colorful storybook spilling over with strong personalities and profoundly historic landscapes. Discover some new chapters and add your own footnotes on this fun and engaging exploration.
sign up for our newsletter Request More Information ›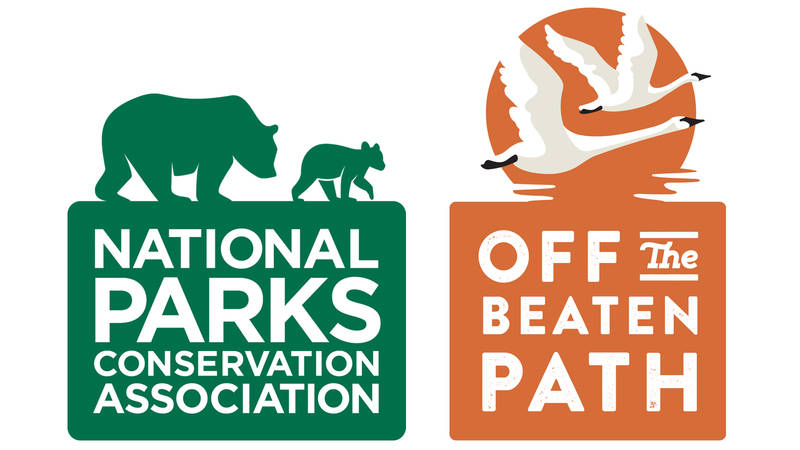 Resource
NPCA and Off the Beaten Path have partnered together to offer you the best in small group educational national park travel.
See more ›
Departure Dates:
July 26 - Aug 1, 2020
August 16 - 22, 2020
July 25 - 31, 2021
Aug 15 - 21, 2021
Schedule Highlights
DAY 1: MOUNT RUSHMORE, CRAZY HORSE MEMORIAL, AND CUSTER STATE PARK: We meet Mount Rushmore face-to-face this morning, and seventeen miles from there, pay homage to Native American history at the Crazy Horse Memorial. Our guide takes a unique approach to both monuments, setting the context, capturing the history, and connecting us to the surprisingly solitary landscape surrounding these otherwise bustling national landmarks. From there it's on to Custer State Park, a 71,000-acre wildlife reserve, with terrific hiking terrain. Chances of seeing wildlife while we're out and about are excellent. After our first picturesque day, we celebrate with a welcome dinner at the historic State Game Lodge, where we're staying.
DAY 2: CUSTER STATE PARK AND MORE: Take most of the day to hike and watch wildlife in this picturesque park, where granite peaks spire up from an evergreen forest graced with streams and lakes. Perhaps we'll walk the banks of French Creek, where Custer's expedition first discovered gold in 1874, or visit the prairie dog town where the black-tailed prairie dogs scurry around feeding, grooming, and "barking." If there's time this afternoon, we'll explore Wind Cave National Park or maybe Jewel Cave National Park. In any case, we'll be back at the State Game Lodge this evening in time to relax and enjoy dinner.
DAY 3: DEVILS TOWER AND BUFFALO, WY: We head to the Big Horn Mountains, stopping en route at Devils Tower. This is a sacred site to the Lakota and other tribes, who called it Bear Lodge or Buffalo Horn. We'll walk around the formation on a 1.3-mile paved trail, marveling at nature's own monument. After our walk we continue tracing the route many pioneers followed during the days of western settlement. Next stop Buffalo, Wyoming. We arrive in time to settle into our historic lodgings and enjoy the quaintness and order of this charming Northern Rockies town.
DAY 4: LITTLE BIGHORN BATTLEFIELD AND RED LODGE, MT: A modern-day Crow Indian scout joins us today as we stalk the path of General George Armstrong Custer. Our storyteller-guide brings history to life through stories and the Native American perspective of events during that turbulent time period. At the site of Sitting Bull's camp we're treated to a colorful recounting of the history that unfolded on this very spot. Leaving this dramatic setting behind, we end the day at another striking location, historic Red Lodge, Montana, at the base of the Beartooth Mountains.
DAY 5: BEARTOOTH PASS AND YELLOWSTONE NATIONAL PARK: We hit another high today driving up and over the famed Beartooth Pass. This steep, breathtaking road is the "back way" into Yellowstone National Park. We have wonderful opportunities for wildlife-viewing along the way, and also take time for some short sightseeing walks. The day ends at Yellowstone Lake, a vast body of water situated at 7,732 feet above sea level. Ultimately, we'll arrive at the stunning Grand Canyon of the Yellowstone. After enjoying the epic views we'll relax at our nearby Lodge in the Canyon Village.
DAY 6: YELLOWSTONE NATIONAL PARK, OLD FAITHFUL AND YELLOWSTONE LAKE: Today is packed with extraordinary sights and experiences in the world's first national park. We follow the "Grand Loop" to see the parks' iconic features even while our guide steers us off the beaten path, away from the crowds, to see some of the park's hidden treasures. The park's geyser basins hold the most extensive concentration of geysers in the world (at least 30 named geysers, including Old Faithful), along with colorful hot springs and steaming fumaroles. Tonight we toast a fantastic trip at our farewell dinner.
DAY 7: BOZEMAN FOR DEPARTURES HOME: Savoring the morning light and a bite of breakfast, we're off early to Bozeman, soaking up the last leg of our unforgettable Western road trip! You'll arrive at the airport in time for afternoon flights home.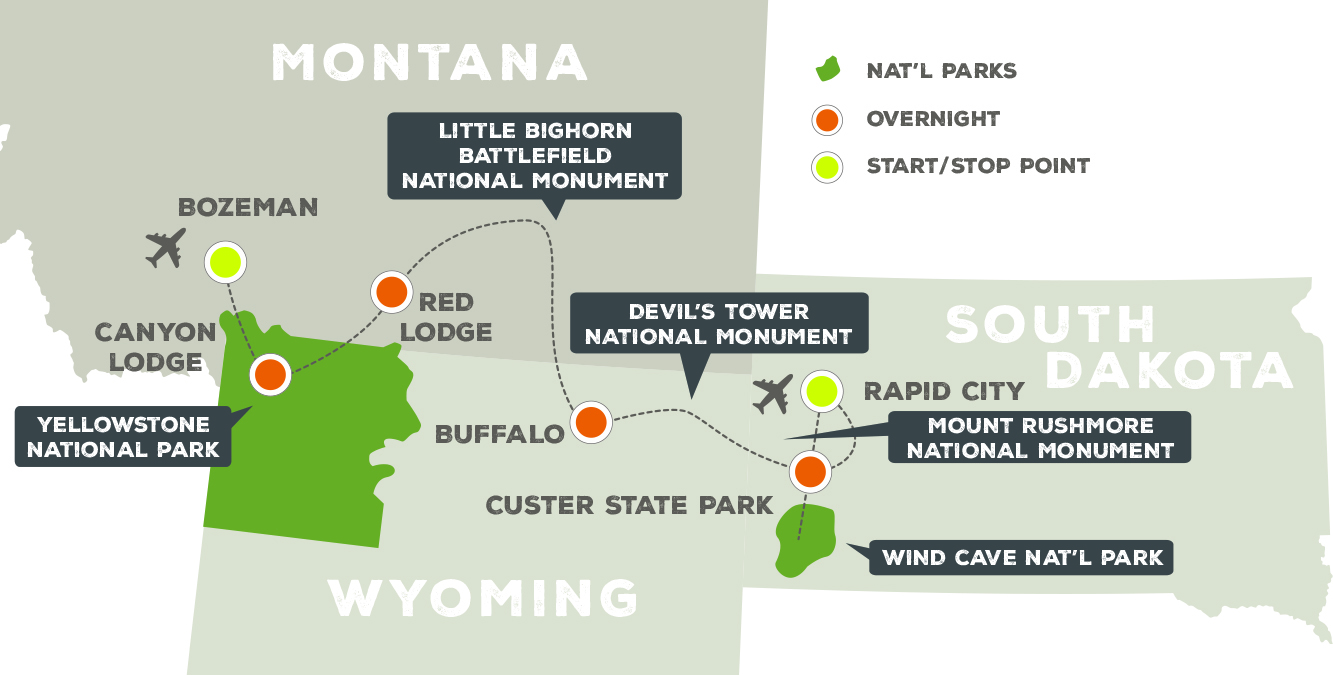 ---
To reserve space on any departure please contact our travel partner Off the Beaten Path at 800-445-2995 or travel@offthebeatenpath.com
Our tours feature tiered pricing, with a range of prices for each trip, with the price increasing as the departure fills to allow us to confirm departures as soon as possible.
Most tours run with a minimum of 2 participants and a maximum of 16 participants maintaining an 8 participant to 1 guide ratio.
NPCA Travel: 800-628-7275 or travel@npca.org
Check out NPCA's full tour lineup at www.npca.org/trips and our other Yellowstone Tours.
Cost:

From $3,895 per person double occupancy; $1,225 single supplement
Learn More