Washington's Olympic National Park is extraordinary. More than 95 percent of it is designated as the Olympic Wilderness, meaning it's undisturbed by buildings or roads. On a trail in this International Biosphere Reserve and UNESCO World Heritage site, you might find yourself with black bears, elk or mountain goats as your only companions.
sign up for our newsletter Request More Information ›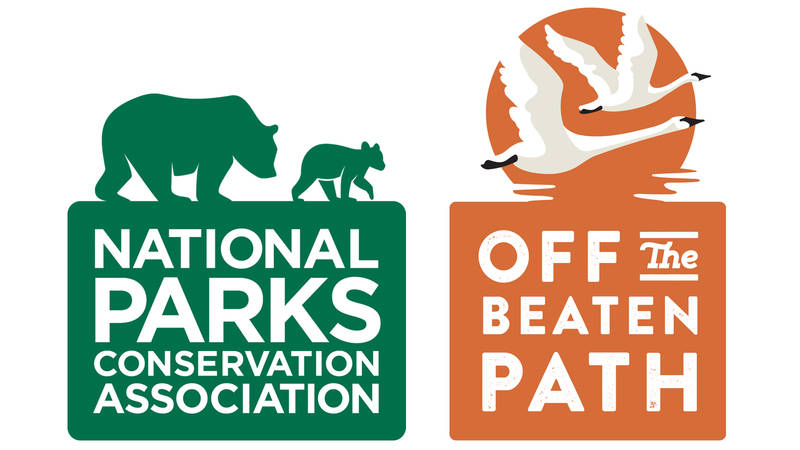 Resource
NPCA and Off the Beaten Path have partnered together to offer you the best in small group educational national park travel.
See more ›
Departure Dates:
Jun. 20 - 25, 2021
Sept. 12 - 17, 2021
Schedule Highlights
DAY 1: SEATTLE AND OLYMPIC NATIONAL PARK: Your guide meets you this morning at a central-hotel location near the Seattle airport and then leads the way out of the city and into the "real" Northwest. Enjoy lunch at Lake Quinault before an early afternoon hike in the Quinault Valley. Continue onto Kalaloch Lodge, a remote oceanfront hotel on a bluff.
DAY 2: HOH RAINFOREST: We're out this morning to hike in the incredible Hoh Rain Forest. One of our walks will be the famous Hall of Mosses Trail, where old, big leaf maple and Sitka spruce trees are covered with epiphytic spike moss. The Hoh is one of the few remaining temperate rain forests on the continent. Huge trees, cascading moss, Roosevelt Elk and views of the Olympic Mountains.
DAY 3: LA PUSH, WA: Drive north along the coast to the La Push area for hikes out to coastal beaches to view the Ocean Haystacks. Some options for the day are Third Beach, Taylor Point and a section of the Pacific Northwest Trail. Continue on to Lake Crescent Lodge to settle in for dinner, followed by a short hike to Marymere Falls.
DAY 4: SOL DUC VALLEY: Full day exploration of the Sol Duc Valley on a hike to majestic Deer Lake. The trail runs through old growth fir forest, past the Sol Duc Falls and up to the large sub alpine lake. You'll earn your evening of relaxation on today's trail and return to Lake Crescent Lodge for an evening of delicious food and warm conversations.
DAY 5: HURRICANE RIDGE: Full day to explore the Hurricane Ridge area. This afternoon, we'll take to the high subalpine world of Hurricane Ridge. Hikes around Hurricane Ridge will depend on weather and trail conditions – expect beautiful mountain meadows and if the weather is clear, views of the strait of Juan de Fuca and Canada.
DAY 6: SEATTLE FOR DEPARTURES HOME: After breakfast, we'll say good-bye and make our way back to Seattle for afternoon flights. We'll arrive at the airport before we're quite ready to really leave the Northwest—but in time to catch flights home after 2:00 pm.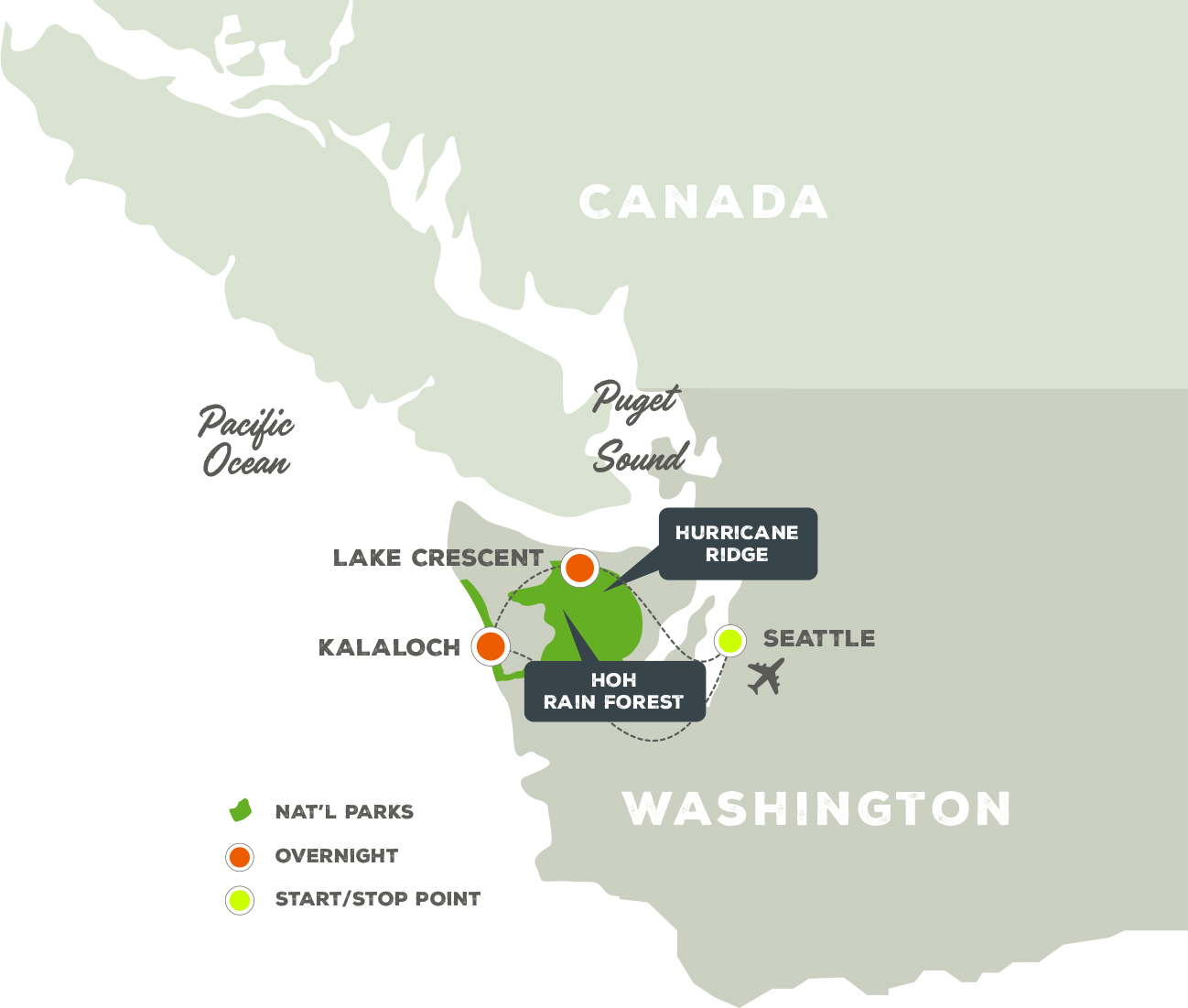 ---
To reserve space on any departure please contact our travel partner Off the Beaten Path at 800-445-2995 or travel@offthebeatenpath.com
Our tours feature tiered pricing, with a range of prices for each trip, with the price increasing as the departure fills to allow us to confirm departures as soon as possible.
Most tours run with a minimum of 2 participants and a maximum of 16 participants maintaining an 8 participant to 1 guide ratio.
NPCA Travel: 800-628-7275 or travel@npca.org
Check out NPCA's full tour lineup at www.npca.org/trips
Cost:

From $3,595 per person double occupancy; $900 single supplement
Learn More