Experience the reach maritime culture of Maine and New Brunswick, with time at Acadia National Park and the Roosevelt Campobello International Park, which preserves the house and grounds of FDR and his family's summer retreat.
sign up for our newsletter Request More Information ›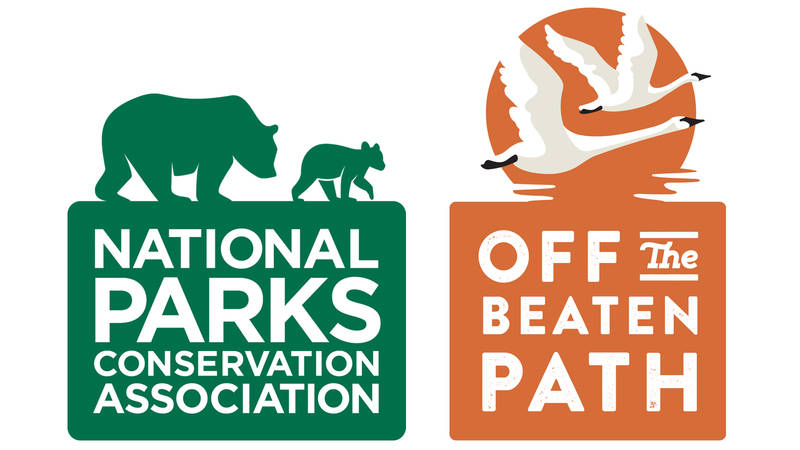 Resource
NPCA and Off the Beaten Path have partnered together to offer you the best in small group educational national park travel.
See more ›
Departure Dates:
Schedule Highlights
DAY 1: BANGOR TO ACADIA NATIONAL PARK, DRIVE THE COAST LOOP, SHORT HIKES: The first day of this journey to Acadia National Park begins in Bangor. After meeting up in the early afternoon, we'll head straight for the splendid beauty of Acadia's famed Park Loop Road. Some highlights along the way are Sand Beach, Thunder Hole and Otter Cliffs. In late afternoon, we arrive and settle in to our accommodations. We'll relax for a bit, then head to a nearby restaurant for a festive welcome dinner.
DAY 2: SUNRISE FROM CADILLAC MOUNTAIN, BOAT EXCURSION TO FRENCHBORO, LOBSTER BAKE: A beautiful early morning outing is in store at the top of Cadillac Mountain. Arguably, you'll be treated not only to one of the country's first sunrises, but one of the most picturesque as well. We'll return to town for breakfast, then head to Bass Harbor, where we'll board the 40-foot R.L. Gott and cruise through Blue Hill Bay to Frenchboro. We return to the inn mid-afternoon, with time to explore Bar Harbor before a classic Maine lobster bake.
DAY 3: HIKE THE CARRIAGE ROADS, AND JORDAN POND HOUSE: Lace up your hiking shoes and let's hit the trail! Our guide will choose our path based on the group's interests and abilities. Many of the trails in Acadia are former carriage roads constructed between 1913 and 1940, with the intention of serving hikers, bikers, horseback riders, and horse-drawn carriages. Later this afternoon, we'll continue our exploration of Acadia with guide's choice of activities based on the interests of the group. We'll return to the inn with time to relax before enjoying a late dinner at a nearby neighborhood bistro.
DAY 4: DRIVE UP THE COAST FROM ACADIA INTO CANADA, AND THE ROOSEVELT CAMPOBELLO INTERNATIONAL PARK: Don't forget your passport today! Start your exploration of the Roosevelt Campobello International Park with an orientation from park staff and then spend the afternoon on short hikes through the grounds. Meet local islanders who will share stories of the Roosevelt's time on the island before a private dinner overlooking the Bay of Fundy.
DAY 5: WILDLIFE AND WHALE WATCHING IN ROOSEVELT CAMPOBELLO INTERNATIONAL PARK: Today we embark on a wildlife and whale watching tour with a captain that leads the Campobello Whale Rescue Team. Keep an eye out for humpbacks, finbacks and minks along with seals, porpoises, eagles and a variety of pelagic and shore birds. This evening, enjoy a private lobster dinner in one of the historic cottages.
DAY 6: ROOSEVELT CAMPOBELLO INTERNATIONAL PARK TO ST. ANDREWS BY-THE-SEA: Today we make our way to St. Andrews by-the-Sea in New Brunswick via Deer Island. While on Deer Island, we hit the water for a half day sea kayaking tour in the Bay of Fundy. We continue onto St. Andrews and walk around the quaint town before a farewell dinner.
DAY 7: DEPARTURES HOME FROM BANGOR: We linger over coffee at the inn on this last morning of the trip and contemplate the memories we've collected along the way. We'll return to Bangor in the afternoon for flights home.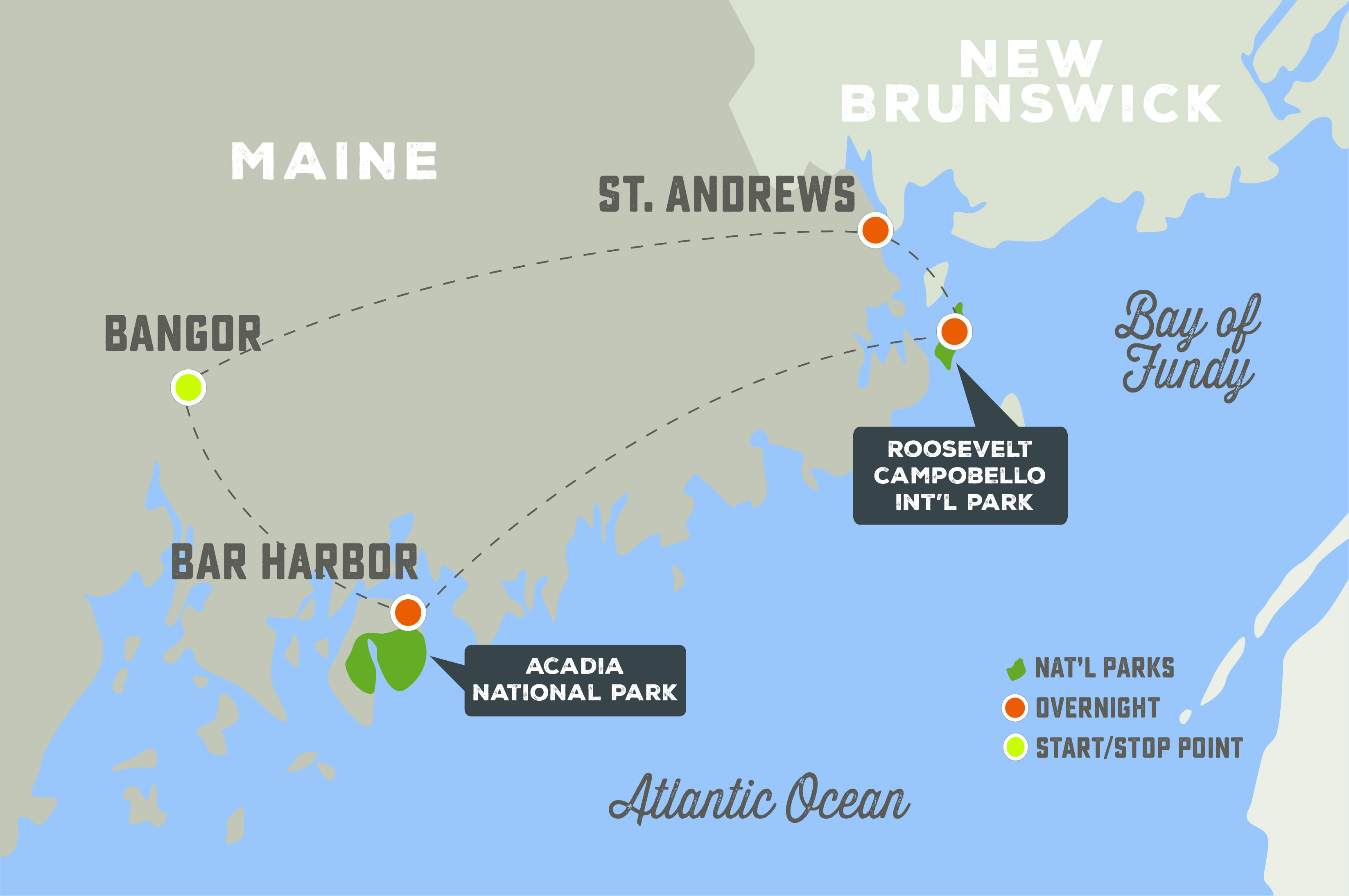 ---
To reserve space on any departure please contact our travel partner Off the Beaten Path at 800-445-2995 or travel@offthebeatenpath.com
Our tours feature tiered pricing, with a range of prices for each trip, with the price increasing as the departure fills to allow us to confirm departures as soon as possible.
Most tours run with a minimum of 2 participants and a maximum of 16 participants maintaining an 8 participant to 1 guide ratio.
NPCA Travel: 800-628-7275 or travel@npca.org
Check out NPCA's full tour lineup at www.npca.org/trips
Cost:

From $3,995 per person double occupancy; $775 single supplement
Learn More