Small Ship Journey: A wild world of natural wonder. Explore islands, hike in rainforests and up mountains in Olympic National Park, paddle in Puget Sound waterways and the San Juan Islands, and watch for birds, orca, and other marine life.
sign up for our newsletter Request More Information ›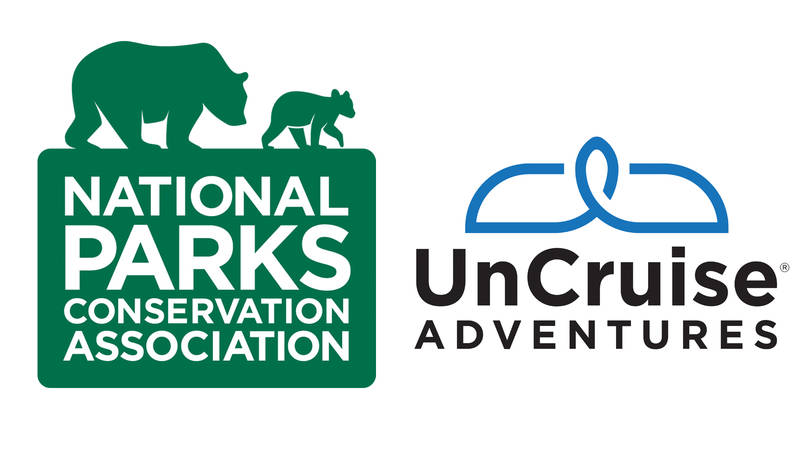 Resource
With our shared commitment to protecting fragile ecosystems and local communities, our partnership with UnCruise Adventures offers you unforgettable travel opportunities to Alaska, Washington's Olympic Peninsula, Hawaii and beyond.
See more ›
Get a glimpse into the Pacific Northwest.
UnCruise Adventures specializes in small ships, BIG adventures (90 travelers or less).
---
2020 Departure Dates:
September 12, 19, 26
October 3, 10, 17, 24, 31
November 7, 14
---
Included Highlights:
Transit the Hiram M. Chittenden Locks and cruise the Seattle waterfront
Olympic National Park—UNESCO World Heritage Site, San Juan archipelago & Deception Pass
Kayak, paddle board, and skiff in glacial fjords and winding island channels
Hike in temperate rainforest, old growth forest, state parks, and Mt. Constitution
Watch for whales, orcas, seals, sea lions, eagles, and sea birds
Birding opportunities
---
Day 1: Seattle, Washington – Embarkation: Seattle was founded along the shores of Elliott Bay. Today, set sail via either the historic Hiram M. Chittenden Locks or picturesque Shilshole Bay and cruise along the city's shoreline before dropping anchor in a tucked away cove. (D)
DAY 2: Salish Sea / Deception Pass:
Wake up surrounded by the wilderness of the Salish Sea. Today, there will be many opportunities to investigate this sea-salty playground of islands. A guided kayak reveals local inhabitants—sea stars, anemones, jelly fish, perhaps even inquisitive harbor seals. Walk along a curiosity-rich intertidal zone or stretch your legs on a mossy hike. And tides and current permitting, sail through swirling waters of Deception Pass. Cap off your first day of adventure with a front-row view of the sunset from the bow. (BLD)
Day 3: Lopez Island: You've landed in one of the most scenic areas of the Salish Sea. The rocky outcroppings of Lopez Island play host to harbor seals—and it's also orca territory. When kayaking, keep your eyes peeled above and below the surface. Go on an intertidal nature walk, hike through the forest to hidden lakes, or "take the high road" on trails that lead to ridges overlooking the Islands. Join your expedition team on deck searching for whales, seals, and sea lions as you cruise through the myriad San Juans—no two islands are the same. (BLD)
Day 4: Orcas Island: Your Captain navigates through the islands to your basecamp at Orcas Island—for a day of play where the options are unending. A local favorite, hike Mt. Constitution—it's the highest peak in the San Juan Islands and has a stunning view of the archipelago. If you're interested in skiff exploration or more paddling, the kayaks and paddle boards are up for grabs. You might also visit the charming community of Eastsound—it's nestled above Fishing Bay and been around since the late-1880s. (BLD)
Day 5: Sucia Island: The treats keep coming! With no paved roads or even ferry access, enjoy your day on picturesque Sucia Island—total year-round population of four—a Washington State Marine Park filled with hidden coves and bays. You feel a million miles away from it all, exploring the intertidal zone with your guides, hiking across the island, and kayaking in a protected bay. Weather permitting; there's even a barbeque ashore. (BLD)
Day 6: Captain's Choice: Make it an ideal morn by kicking it off with an early soak in the on-deck hot tub, a paddle along the shores of the Olympic Peninsula, or both! Your Captain sets the course today for explorations in the rain shadow of the Salish Sea. You may find yourself hiking deep into the mossy, towering old growth of the Olympic Peninsula or beachcombing for anemone and hermit crabs along the shores of Puget Sound. Or perhaps, a chance to kayak and paddle board, investigate bird rookeries, or search for whales in the Sea's rich emerald waters. (BLD)
Day 7: Olympic National Park: Hike (or snowshoe if the snow is still there!) in Olympic National Park—a UNESCO World Heritage Site—surrounded by rainforest, old growth forest, and top of the world 360 degree views. Your trek at Hurricane Ridge takes you across fields of sub-alpine flowers in warmer weather and snow-covered hills in the colder months. On a clear day, you can see Canada across to the Straits of Juan de Fuca. This evening, wrap it up with a Farewell Dinner and slide show highlighting your week's adventures. (BLD)
Day 8: Seattle – Disembark: This morning, cruise into Seattle either via the Hiram M. Chittenden Locks or at Shilshole Bay. After breakfast, the Captain and crew bid you a fond farewell. Safe travels to all! (B)
---
To reserve space call the NPCA Travel Manager at 202-454-3305, email travel@npca.org, or fill out this information form.
Check out NPCA's full tour lineup at www.npca.org/trips
Cost:

From $4,395 per person double occupancy; single supplement applies
Learn More