Put time in perspective by ringing in the New Year on the Grand Canyon's South Rim—millions of years in the making. Spend a couple days in the red-rock wonderland of Sedona, with a jeep tour and a spectacular night of stargazing.
sign up for our newsletter Request More Information ›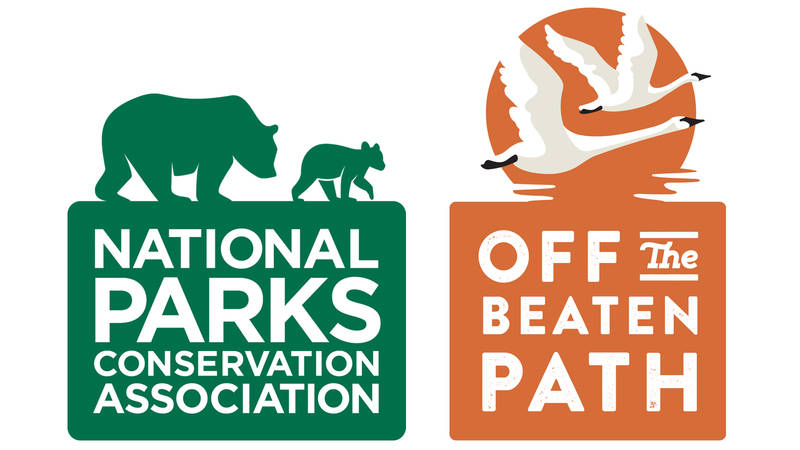 Resource
NPCA and Off the Beaten Path have partnered together to offer you the best in small group educational national park travel.
See more ›
Departure Dates:
Dec 29, 2020 - Jan 3, 2021
Schedule Highlights
DAY 1: FLAGSTAFF TO GRAND CANYON NATIONAL PARK: Meet your guide this morning in Flagstaff and be on your way to the Grand Canyon! There are a number of possible stops along the way—short hikes and fascinating natural and geological features—and your guide will choose the best ones for the weather and the group. Arriving at the Grand Canyon, we'll check in to our hotel rooms. There should be time to relax or take a short stroll along the Rim Trail before dinner.
DAY 2: GRAND CANYON NATIONAL PARK: After breakfast we don our hiking shoes and hit the trail with our knowledgeable naturalist guide leading the way. There are a number of trail possibilities, each one extraordinary! Your guides will share their knowledge of the area's natural and human history making for a real insider's experience of the South Rim and its famous viewpoints and features. After our hike, we'll return to our accommodations to freshen up. Catching the sunset is something of a ritual in the park, and our guide gets us to the best vantage point to enjoy the show. After sunset, we'll have dinner in a cozy South Rim restaurant.
DAY 3: GRAND CANYON NATIONAL PARK: If you loved the sunset last night, set your alarm for the optional pre-breakfast sunrise photo opportunity. After breakfast, we have another full day of exploring and hiking in the park. At day's end, we'll catch the last sunset of 2016, then ring in the New Year with a festive dinner at the historic El Tovar Hotel Dining Room.
DAY 4: GRAND CANYON NATIONAL PARK TO SEDONA: Happy New Year! We enjoy a hearty Grand Canyon breakfast, relish one more breathtaking view, and head to Sedona. Along the way we stop in Flagstaff for lunch, visit Slide Rock State Park to see a natural waterslide, and enjoy an easy hike along Oak Creek. When we arrive in Sedona we'll check into our accommodations, then walk to a neighboring restaurant for some delicious southwestern fare. A local astronomer joins us this evening to put stars in our eyes! Through his high-powered telescopes, we'll view planets and stars and learn about the composition of constellations scattered above.
DAY 5: SEDONA: After breakfast, we'll set out on a wonderful hike among the red rock monoliths of Sedona. Back in Sedona we'll recharge with a hearty lunch at a local restaurant, then we'll set out on an exciting two-hour jeep tour. Our expedition takes us past some of Sedona's famous formations, like Bell Rock, Chapel Butte, and the Rock of Gibraltar. This evening at our farewell dinner we'll find many reasons to raise a glass and toast to a wonderful journey and a great beginning to the New Year!
DAY 6: SEDONA TO FLAGSTAFF, EARLY AFTERNOON DEPARTURES HOME FROM FLAGSTAFF: After breakfast and some last deep breaths of the high desert air, we drive back to Flagstaff for early afternoon flights home.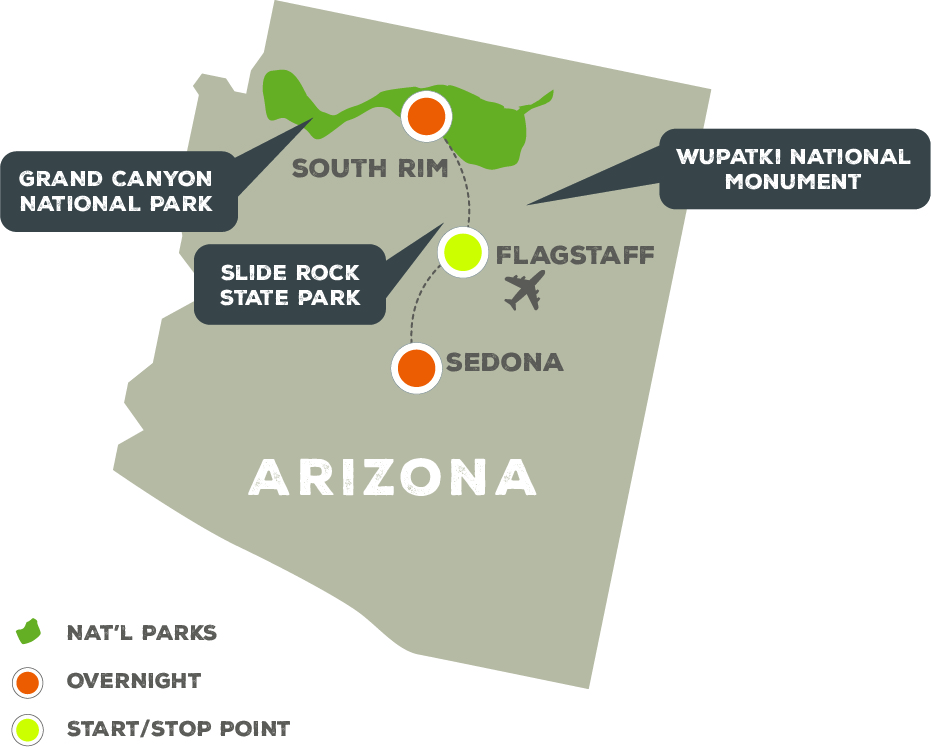 ---
To reserve space on any land based tour please contact our travel partner Off the Beaten Path at 800-445-2995 or travel@offthebeatenpath.com
Our tours feature tiered pricing, with a range of prices for each trip, with the price increasing as the departure fills to allow us to confirm departures as soon as possible.
Most tours run with a minimum of 2 participants and a maximum of 16 participants maintaining an 8 participant to 1 guide ratio.
NPCA Travel: 800-628-7275 or travel@npca.org
Check out NPCA's full tour lineup at www.npca.org/trips
Cost:

From $3,595 per person double occupancy; $885 single supplement
Learn More