You'll feel the long reach of history and see the grandeur of Muir's beloved Sierras on informative hikes and interesting explorations that open new perspectives into this breathtaking park.
sign up for our newsletter Request More Information ›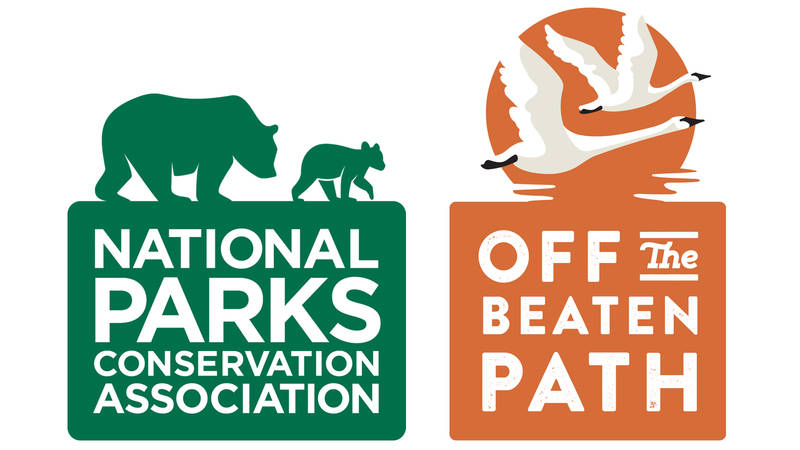 Resource
NPCA and Off the Beaten Path have partnered together to offer you the best in small group educational national park travel.
See more ›
Departure Dates:
Apr. 18 - 23, 2021
May 16 - 21, 2021
Oct. 10 - 15, 2021
Schedule Highlights
DAY 1: YOSEMITE NATIONAL PARK: Your guide picks you up at a designated hotel near the airport, ready to begin this great journey! On the 2-hour drive to the park, you'll get to know your guide and fellow travelers and learn about the history of the region. Established in 1890, Yosemite is one of our nation's most cherished landscapes. Towering cliffs, expansive vistas, abundant waterfalls and important wildlife habitat are all part of John Muir's legacy. Upon arrival in the park, we'll enjoy a short hike to stretch our legs and "get grounded" in this incredible landscape. Our accommodations for the next two nights are at the classic Big Trees Lodge (formerly the Wawona Hotel). Cradled between the majestic Mariposa Grove of giant sequoias and Yosemite Valley, the lodge is just four miles from the park's south entrance. The Victorian hotel complex was built in the1870s and has been designated a National Historic Landmark for its architectural significance.
DAY 2: YOSEMITE NATIONAL PARK: Walking among the giant sequoias of the Mariposa Grove—some of the largest and oldest living things on earth—is a soul-stirring experience. This is the largest grove of giant sequoias in Yosemite, with some 500 trees. One of those trees, the famous Grizzly Giant, is 209 feet tall, has a diameter of 25.5 feet, and is probably around 2,000 years old. Your guide will explain the ecology of the trees as well as some history about their conservation. We head back to Big Trees Lodge for lunch. The rest of the afternoon will be spent exploring the southern portion of the park on guide's choice hikes in the area. Dinner this evening is in the lovely Big Trees Lodge dining room, known for its culinary excellence and gracious ambiance.
DAY 3: YOSEMITE NATIONAL PARK: This morning we go from the historic Big Trees Lodge into the heart of Yosemite Valley for a look at the classic features of El Capitan, Half Dome, Sentinel Peak, and other iconic and breathtaking natural attractions. Our guide will choose the best hikes based on weather and trail conditions. Destinations might include Glacier Point, Bridalveil Fall, and Lower Yosemite Falls. As we explore the valley, the guide weaves in stories of renowned naturalist John Muir, a key figure in the creation of Yosemite National Park and in the wider American conservation movement. We may visit some of Muir's favorite spots, mentioned in his journals. The day winds down at our next lodge, which is in walking distance of Yosemite Falls and offers a great vantage point to view the spectacular falls.
DAY 4: YOSEMITE NATIONAL PARK: Season, weather, conditions, and our guide's sense of serendipity dictate where we explore and hike today. One possibility is the Hetch Hetchy area, a glacial valley within the park that sees far fewer visitors than Yosemite Valley. A controversial dam was built there in 1925, raising the ultimately futile objections of John Muir and others from the budding conservation movement. We would probably hike to Wapama Falls along a quiet trail leading to the 1,000-foot two-part cascade. Another option would take us up the Tioga Road to Tuolumne Meadows, with its high-elevation meadows and great views of the Cathedral Range. The Tuolumne River winds through the picturesque 2-mile long meadow, the largest subalpine meadow in the Sierra Nevada. We could enjoy any number of hikes in this gorgeous part of the park. We return to our lodge to enjoy dinner at the Mountain Room Restaurant, with its impressive menu and striking views of Yosemite Falls.
DAY 5: YOSEMITE NATIONAL PARK: Most of this day is dedicated to hiking and valley exploration. "Guide's choice" trails might include the "mist trail" to Vernal Falls, Muir Trail, Mirror Lake, or Cook's Meadow. Later we can drop by the Yosemite Valley Visitor Center and you can also stop in at the Ansel Adams Gallery. Last thing this afternoon is a delightful private tour of the distinguished Majestic Yosemite Hotel (called the Ahwahnee until recently) followed by a festive farewell dinner at the hotel's famous dining room.
DAY 6: DEPARTURE HOME FROM FRESNO: Catch breakfast at the hotel and shuttle to the airport for connections home.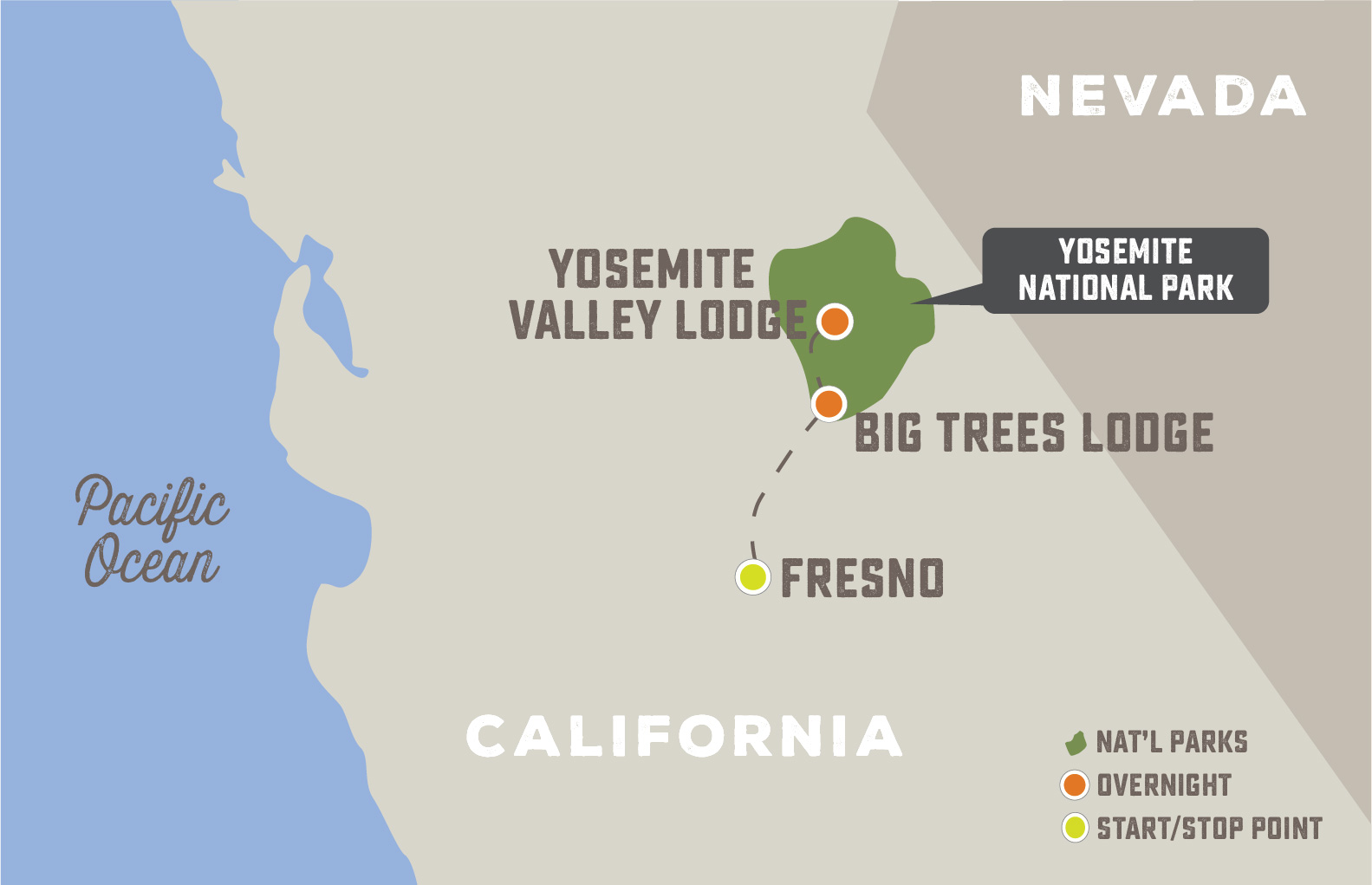 ---
To reserve space on any departure please contact our travel partner Off the Beaten Path at 800-445-2995 or travel@offthebeatenpath.com
Our tours feature tiered pricing, with a range of prices for each trip, with the price increasing as the departure fills to allow us to confirm departures as soon as possible.
Most tours run with a minimum of 2 participants and a maximum of 16 participants maintaining an 8 participant to 1 guide ratio.
NPCA Travel: 800-628-7275 or travel@npca.org
Check out NPCA's full tour lineup at www.npca.org/trips
Cost:

From $3,695 per person double occupancy; $995 single supplement
Learn More