Tucked like a secret into a sweeping bend of the Rio Grande is Big Bend National Park, a hiker's paradise, birder's mecca, stargazer's heaven, and explorer's jackpot.
sign up for our newsletter Request More Information ›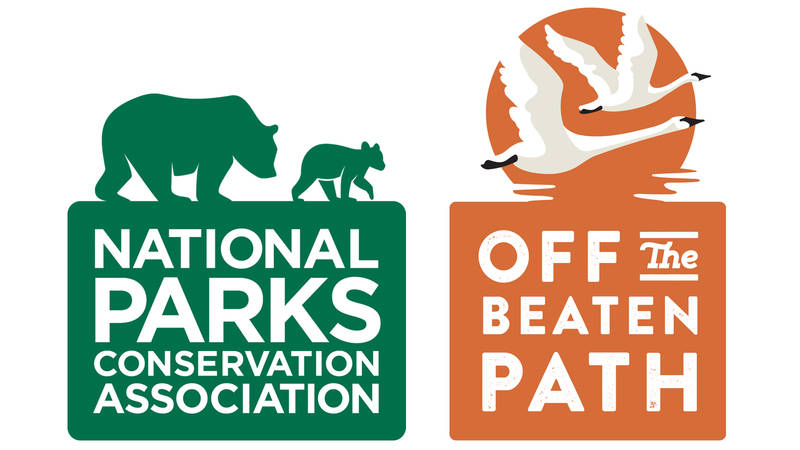 Resource
NPCA and Off the Beaten Path have partnered together to offer you the best in small group educational national park travel.
See more ›
Departure Dates:
Oct 31 - Nov 6, 2020
Mar 20 - 26, 2021
Mar 27 - April 2, 2021
Oct 23 - 29, 2021
Oct 30 - Nov 5, 2021
Schedule Highlights
DAY 1: EL PASO, FORT DAVIS: Get to know your guide and traveling companions on the 200-mile drive from El Paso to Fort Davis, through the wide-open ranching country of West Texas. In Fort Davis, we'll visit the McDonald Observatory before our welcome dinner and orientation.
DAY 2: BIG BEND NATIONAL PARK: This morning we visit the Fort Davis National Historic Site, a restored cavalry post where African-American soldiers were stationed. Named "Buffalo Soldiers" by the Cheyenne and Comanche Indians, the soldiers played a critical role in western history, and constituted nearly 20 percent of all cavalry forces on the American Frontier. This afternoon, we travel through Persimmon Gap into the hauntingly beautiful Big Bend National Park, with its rugged mountains, deep river canyons, and stretching desert vista. It's hard to find a quieter place on the planet. We'll stop at the Panther Junction Visitor Center for an overview, then settle into our accommodations in the heart of the park.
DAY 3: BIG BEND NATIONAL PARK: We venture out to Big Bend's legendary Rio Grande Village area this morning to walk amid the huge cottonwood trees lining the river corridor. The group has a chance to meet with park staff to talk about the issues facing Big Bend National Park. A nice picnic lunch and little siesta in a shaded campground refreshes your senses for a visit to the dramatic limestone cliffs of Boquillas Canyon.
DAY 4: BIG BEND NATIONAL PARK: Enjoy a leisurely breakfast before this morning's hike in the Chisos Basin. The Chisos Mountains are an "island" mountain range, rising above the landscape. Extensive shrubs at these higher elevations shelter Sierra del Carmen white-tailed deer, as well as mountain lions and bobcats. Watch for other wildlife uniquely adapted to the region, including mule deer, coyotes, javelina, Big Bend geckos, and Texas horned lizards. Tonight stroll out into the desert to star gaze and listen for coyotes and common poorwills.
DAY 5: BIG BEND NATIONAL PARK: A variety of experiences await today, beginning with a hike along the massive walls of Santa Elena Canyon, a magnificent limestone gorge carved by the Rio Grande. The afternoon features a "guide's choice" hike, possibly to Cattail Falls, where ferns grow from rocks near a small pool. For a special treat this evening, dinner is at the Starlight Theatre, a lively restaurant and bar at the edge of the park. Enjoy the subtle evening desert colors or first stars on the way back to the hotel.
DAY 6: BIG BEND AND MARFA: A final early morning hike in the Chisos Basin sets the panoramic views of the Chihuahuan Desert into your memory. Bidding adios to Big Bend, we make the 2.5-hour drive to our historic hotel in Marfa. Tonight, celebrate the trip with a festive farewell dinner.
DAY 7: EL PASO FOR DEPARTURES HOME: After breakfast at the hotel, depart for the El Paso airport for early afternoon flights home.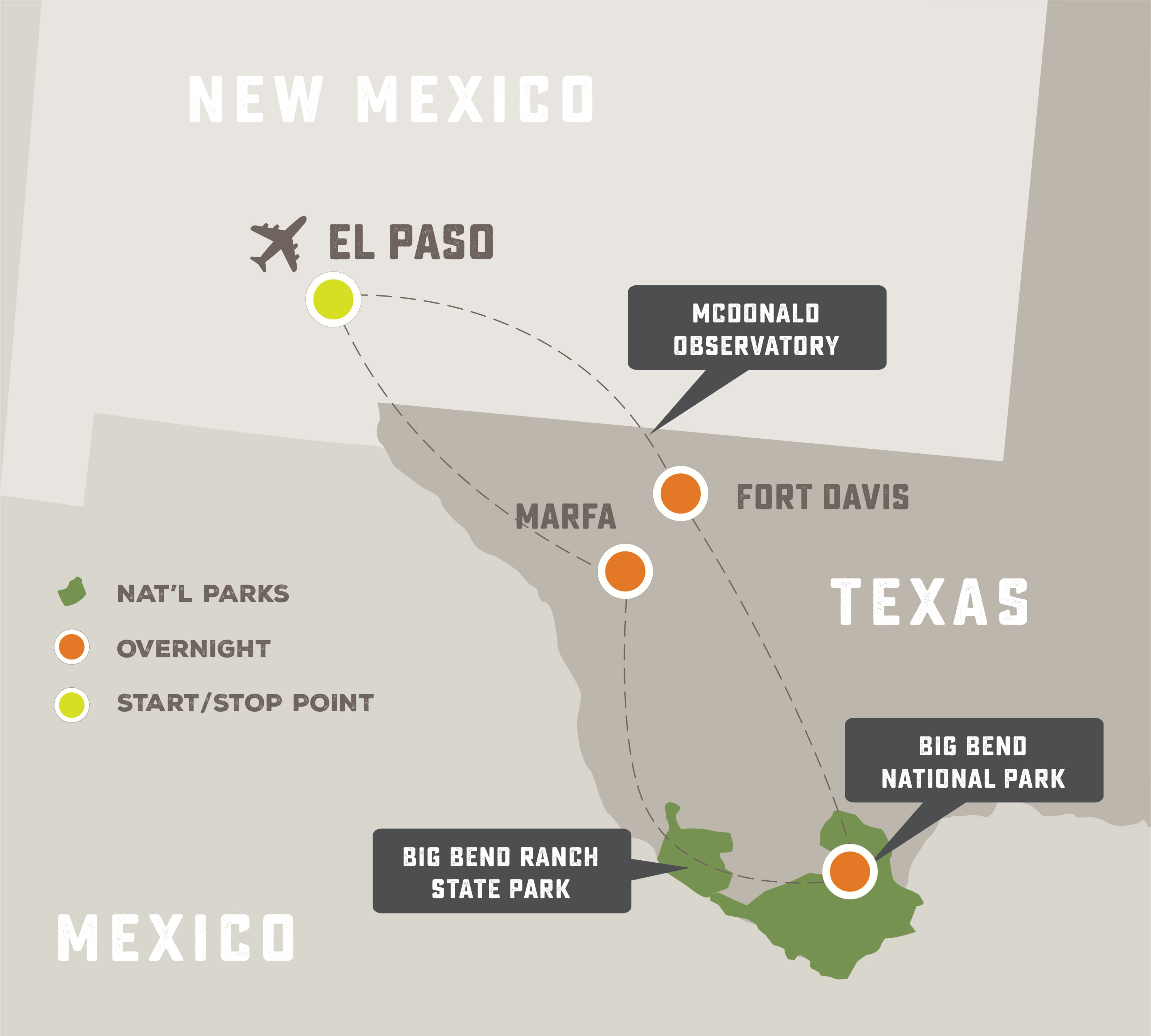 ---
To reserve space on any departure please contact our travel partner Off the Beaten Path at 800-445-2995 or travel@offthebeatenpath.com
Our tours feature tiered pricing, with a range of prices for each trip, with the price increasing as the departure fills to allow us to confirm departures as soon as possible.
Most tours run with a minimum of 2 participants and a maximum of 16 participants maintaining an 8 participant to 1 guide ratio.
NPCA Travel: 800-628-7275 or travel@npca.org
Check out NPCA's full tour lineup at www.npca.org/trips
Cost:

From $3,250 per person double occupancy; $730 single supplement
Learn More