A true off the beaten path paradise, with rugged volcanic mountains, dramatic shorelines, empty beaches, colorful coral reefs, dense tropical rainforests, and some of the most welcoming people who share their rich culture with you as you visit all three islands of this national park.
sign up for our newsletter Request More Information ›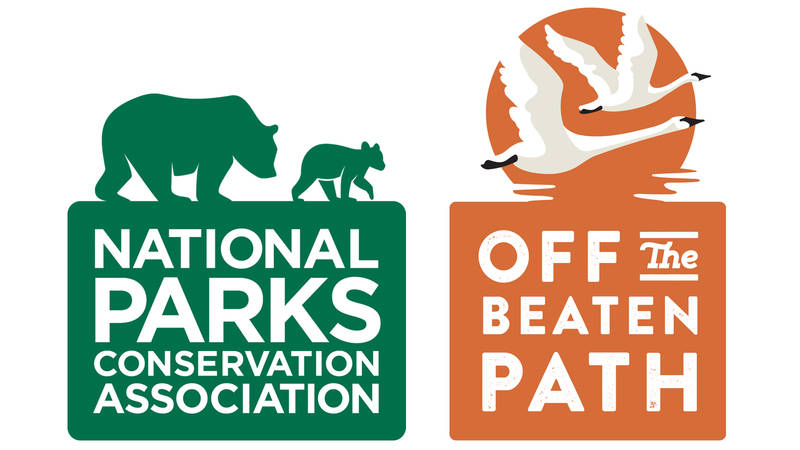 Resource
NPCA and Off the Beaten Path have partnered together to offer you the best in small group educational national park travel.
See more ›
Departure Dates
Sep. 30 - Oct. 7, 2021
Oct. 14 - 21, 2021
Schedule Highlights
DAY 1: TUTUILA: Arrive into Tutuila Island's Pago Pago on the night flight and transfer to our hotel. Tutuila is the largest of the American Samoa Islands, which sit in the heart of the Polynesian triangle formed by Hawaii, Easter Island, and New Zealand.
DAY 2: AUNU'U ISLAND AND VILLAGE: This morning begins with introductions and breakfast at the hotel, followed by a brief orientation from our guide on the journey ahead. Our first outing takes us by boat to Aunu`u Island off the southeastern shores of Tutuila. Lunch will be hosted at the home of a local family, after which we'll watch traditional Samoan cultural, ceremonial, and dance performances.
DAY 3: TUTUILA: After a leisurely breakfast, we'll start our day with a visit to the National Park of the American Samoa Visitor Center—then we're off to explore. Stretching over the middle of the island from Fagasā Bay to Afona Bay, this area's main features are Mount Alava and Maunaloa Ridge.
DAY 4: TUTUILA TO TA'Ū, NATIONAL PARK OF AMERICAN SAMOA TA'Ū THEN TA'Ū TO OFU, NATIONAL PARK OF AMERICAN SAMOA OFU: After breakfast, those interested can attend a local church service, noted for the Samoan singing, skits, dances, and performances. After lunch on our own, there is an optional outing to Blunts Point Trail for a hike. Return to the hotel for dinner.
DAY 5: NATIONAL PARK OF AMERICAN SAMOA OFU: We fly to Taū this morning, American Samoa's second-largest island. After a picnic lunch, we'll visit Taū's Sau`a area to explore the "littoral zone." We'll then get ready to board a boat to Ofu Island. Upon arrival, we will check in and have dinner at the lodge, where we will spend the next three nights.
DAY 6: NATIONAL PARK OF AMERICAN SAMOA OFU: Our days are spent exploring Ofu's claim to National Park of American Samoa, one highlight of which is a strip of land running along the southeastern side of the island, with stunning mountains, lagoons, beaches and coral reefs. There will be time to hike, snorkel and explore the park's beach environment and marine life. After lunch at the lodge, we'll head out to get to know more of Ofu's wonders.
DAY 7: OFU TO TUTUILA, NATIONAL PARK OF AMERICAN SAMOA TUTUILA, FAGATELE BAY NATIONAL MARINE SANCTUARY: Interested hikers hop into the back of a pickup truck and travel to an island trailhead, spending the morning on a guided hike. Others enjoy free time, relaxing at the lodge or exploring nearby. We'll gather for lunch at the lodge, then return to the national park to swim, snorkel, and kick around at the beach. Our last night on Ofu features a traditional Samoan dinner.
DAY 8: VILLAGE OF FAGATOGO, FLIGHTS HOME: We enjoy one last breakfast on Ofu Island, then board a flight to Tutuila. There, we'll visit the National Park of the American Samoa Visitor Center, after which we'll set out to explore the park. After lunch, we set out to explore on our own for the rest of the afternoon. Our farewell dinner is at the hotel this evening. After dinner we depart American Samoa on late-night flights to Honolulu.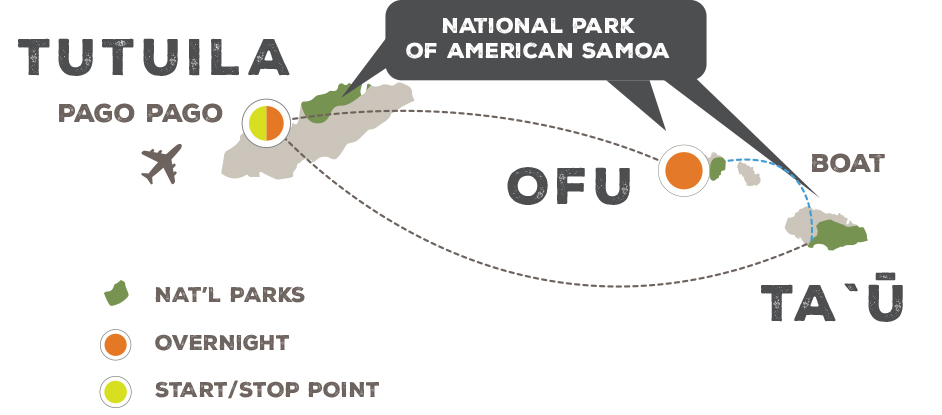 To reserve space on any departure please contact our travel partner Off the Beaten Path at 800-445-2995 or travel@offthebeatenpath.com
Our tours feature tiered pricing, with a range of prices for each trip, with the price increasing as the departure fills to allow us to confirm departures as soon as possible.
Most tours run with a minimum of 2 participants and a maximum of 16 participants maintaining an 8 participant to 1 guide ratio.
NPCA Travel: 800-628-7275 or travel@npca.org
Check out NPCA's full tour lineup at www.npca.org/trips
Cost:

From $4,995 per person double occupancy; $685 single supplement
Learn More