Explore the startling, sublime, surreal, and exquisite landscapes of Joshua Tree and Death Valley as you head deep into the heart of these two parks.
sign up for our newsletter Request More Information ›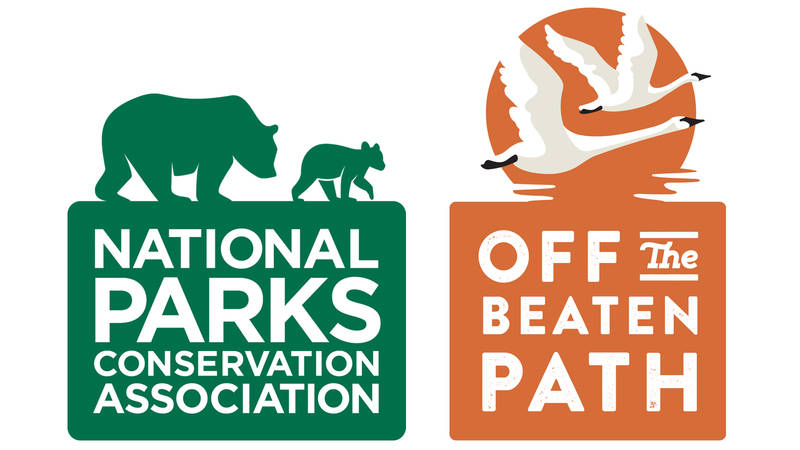 Resource
NPCA and Off the Beaten Path have partnered together to offer you the best in small group educational national park travel.
See more ›
Departure Dates:
Nov 9 - 14, 2020
Mar 1 - 6, 2021
Mar 22 - 27, 2021
Nov 8 - 13, 2021
Schedule Highlights
DAY 1: JOSHUA TREE NATIONAL PARK: Meet your guide and travel companions this morning in Palm Springs, and set out for Joshua Tree National Park. Our first stop is the visitor's center, where we familiarize ourselves with this park of contrasts; at once fragile and brutal, unwelcoming and beautiful. From there, we drive through the park from south to north, stopping for a hike on the way. When we reach town, settle into your Joshua Tree home at the quirky 29 Palms Inn.
DAY 2: JOSHUA TREE NATIONAL PARK: With a full day to enjoy Joshua Tree, we're able to access the furthest reaches of the park. Larger than the state of Rhode Island, Joshua Tree National Park contains over 400,000 acres of designated Mojave Desert wilderness. Guide's choice options for the day's exploring include a dirt road excursion to Covington Falls, various hikes, and Keys View. After dinner enjoy a night of star-gazing from the beautifully dark Joshua Tree landscape.
DAY 3: MOJAVE DESERT TO DEATH VALLEY: The day's travels lead through the desert of the Mojave National Preserve on the way to Death Valley. We'll split up the drive with a short hike near Mojave in the Preserve, about halfway between Joshua Tree and Death Valley. There's a surprising abundance of life here, and striking views. The day ends as you check in to your fantastic accommodations at The Inn at Death Valley. Stroll the palm gardens, or take a dip in the spring-fed pool before dinner.
DAY 4: DEATH VALLEY NATIONAL PARK: Death Valley is the largest national park in the Lower 48, encompassing a range of landscapes from the below-sea-level Badwater Basin to the 14,505-foot Mount Whitney. There's lots to explore, and we take the full day to do it, by van and on foot. We'll drive to the top of the Black Mountains to Dante's View, where we'll be treated to 360 degrees of vast landscape and features: Badwater Basin—wherethe largest protected salt flats in the world reside—the Funeral Mountains and Telescope Peak. Next, the Golden Canyon Trail leads us through twisting narrows, golden badlands and colorful rock formations, all telling a fascinating geological story. We return to the inn, with time to enjoy the many amenities and take a swim in the cool pool.
DAY 5: DEATH VALLEY NATIONAL PARK: This morning we hike into Mosaic Canyon, named for its beautiful, water-polished marble walls. The length of this out-and-back hike will be tailored to the group's interests. After a picnic lunch we'll make a stop at Salt Creek, where a seasonal stream flows in winter and spring. There, we'll look for the stream's native Salt Creek pupfish, best viewed during their mating season in spring. We should have time for one last memorable activity this afternoon and will rely on the guides to choose the best option for the group. This evening, we'll celebrate this superb journey with a farewell dinner and perhaps venture out for another evening of stargazing.
DAY 6: LAS VEGAS FOR DEPARTURES HOME: This morning, we'll head to Zabriskie Point, an excellent spot to watch the sun rise, as it sheds its light on the maze of badlands that surrounds us. We'll then depart for Las Vegas with a drive through Ash Meadows National Wildlife Refuge, if time allows. Plan on afternoon flights home.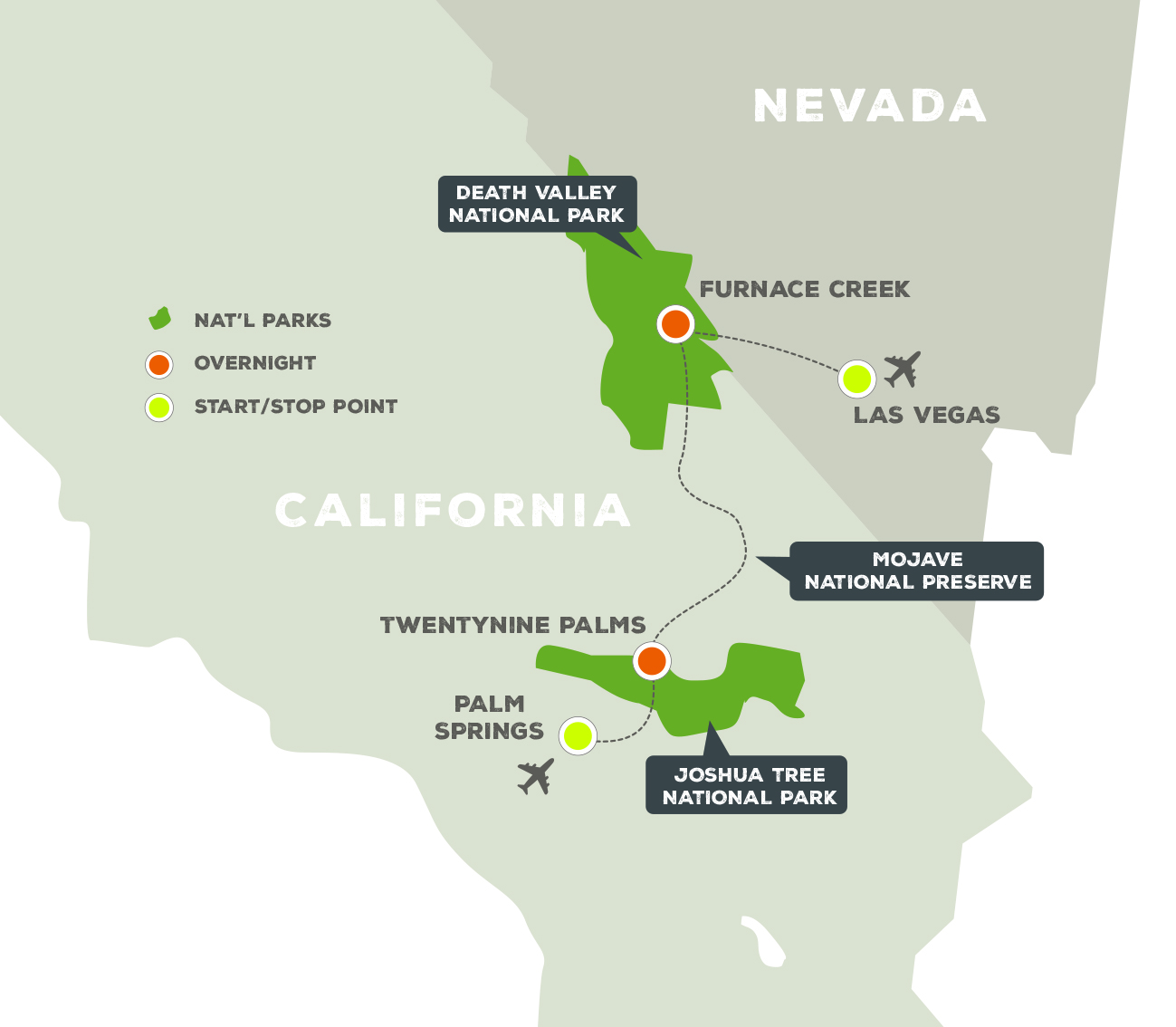 ---
To reserve space on any departure please contact our travel partner Off the Beaten Path at 800-445-2995 or travel@offthebeatenpath.com
Our tours feature tiered pricing, with a range of prices for each trip, with the price increasing as the departure fills to allow us to confirm departures as soon as possible.
Most tours run with a minimum of 2 participants and a maximum of 16 participants maintaining an 8 participant to 1 guide ratio.
NPCA Travel: 800-628-7275 or travel@npca.org
Check out NPCA's full tour lineup at www.npca.org/trips
Cost:

From $3,750 per person double occupancy; $1,295 single supplement
Learn More