Insiders Hawaii. This new summertime sailing weaves through the islands with a focus on cultural connections, wildlife-rich encounters, and adventure.
sign up for our newsletter Request More Information ›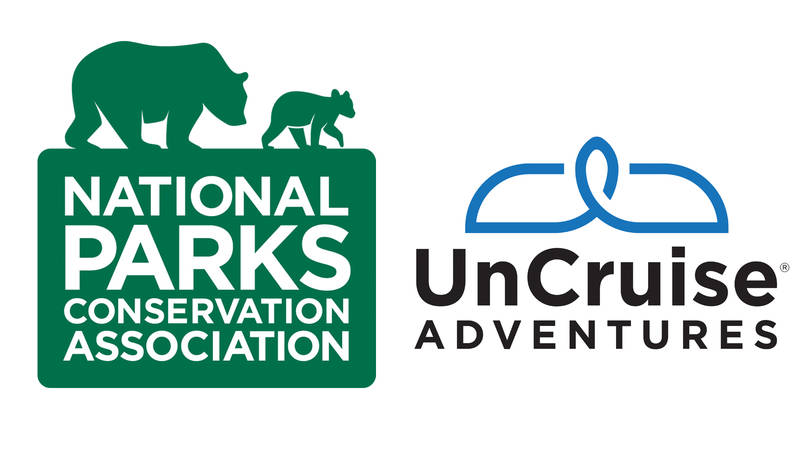 Resource
With our shared commitment to protecting fragile ecosystems and local communities, our partnership with UnCruise Adventures offers you unforgettable travel opportunities to Alaska, Washington's Olympic Peninsula, Hawaii and beyond.
See more ›
Get a glimpse into Hawaii the UnCruise way.
UnCruise Adventures specializes in small ships, BIG adventures (90 travelers or less).
---
2019 Departure Dates:
July 6, 13, 20, 27
August 3, 10
---
INCLUDED HIGHLIGHTS:
Night snorkel with Giant Pacific Manta rays
Search for whales and dolphins in a marine sanctuary
Evening pa'ina (feast) and Hawaiian jam session with Molokai locals
Snorkel among coral gardens and at a sea turtle habitat
Visit with a local Kahuna in Molokai's ancient Halawa Valley
Island history at the Lana'i Culture and Heritage Center
Snorkeling, kayaking, paddle boarding, and skiff exploration
Colorful. Fresh. Organic. Hand-crafted meals made with island-sourced ingredients
Premium beverages, including alcohol, are covered in the fare
---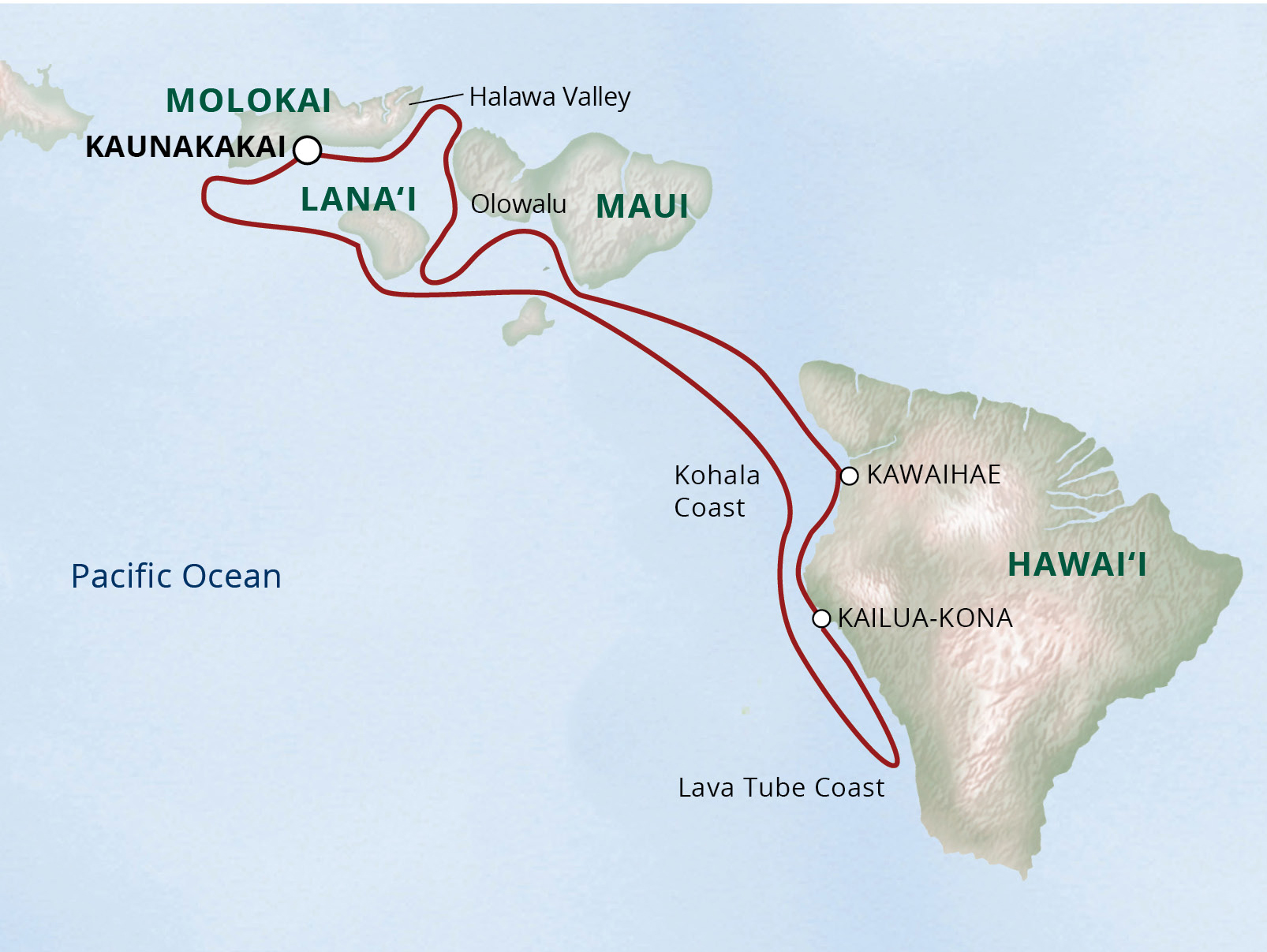 DAY 1: Molokai – Embarkation: Say 'Aloha' to paradise. Settle in with a glass of bubbly and a prime spot on deck. Kick off the week cruising the coast of Molokai for the sunset along this beautiful, untouched shoreline.
DAY 2: Captain's Choice: Dive in to the week with an exploratory snorkel in a tropical island bay. Or maybe, toss your gear aside and go for an easy swim. Then it's "critter cruising," as our on-the-lookout guides like to say. Dolphins, sea turtles, and technicolor fish are all possibilities—you never know what's swimming.
DAY 3: Lānaʻi: Welcome to Lana'i. No shopping malls, public transportation, or traffic lights, the island is a nostalgic reminder of old Hawaii. The "Private Island," some say. Visit a secluded beach for a spin in a kayak past dramatic rock formations and volcanic landscape. Take in Sweetheart Rock, a sea stack jutting 80 feet above the surf, to discover the legend of the princess Puu Pehe. Tonight kick back in the lounge for a presentation with your Expedition Guides about Hawaii's marine life.
DAY 4: Kailua-Kona: With the largest volcano in the world—Mauna Loa—on one side and deep green valleys on the other, Hawaii's Big Island is a beautiful example of habitat diversity. Start with an easy stroll through Kailua-Kona town dotted with historic buildings between beaches and lava-lined coves. This evening you're in for a treat—a night snorkel with Giant Pacific Manta Rays. Watch these big guys feed and feast while you 'ooh' and 'aah' through your snorkel mask.
DAY 5: Hawaiʻi, the Big Island: Kona's coast continues to dazzle with a rainbow of colorful corals, sponges, and tropical fishes beneath the surface. Friendly dolphins too. Say 'hello' by snorkel or tool around the bay in a kayak or skiff. And for those ready to "find balance" in the island's beauty, grab a paddle board and go exploring.
DAY 6: Olowalu / West Maui: Thousands of years of erosion created Maui's lush, dramatic valleys. Loved by many as some of the best beaches in the world, you're in the place to get in the water. Snorkel in coral gardens packed with marine life. These waters are home to sea turtle feeding stations where schools of fish feed off the plankton attached to the backs of sea turtles. Just one of Mother Nature's neat little tricks.
DAY 7: Halawa Valley: End the week in one the island's ancient areas, the Halawa Valley. Feel the lore of the past on a hike alongside waterfalls through Halawa's cathedral valley, or take in a cultural lesson and poi making. Listen to the chants, songs, and stories from a local family and kupuna who have inhabited this land for over 13 generations. Live aloha with a delicious Pa'ina (feast) paired with a home-style Hawaiian jam session. This evening, celebrate with a photographic recap of your adventure.
DAY 8: Molokai – Disembarkation: One last island-fresh breakfast and decadent pastry. Disembark the Safari Explorer at the dock in Molokai, where you'll be transferred to the airport or to your extended UnCruise hotel stay.
---
To reserve space call the NPCA Travel Manager at 202-454-3305, email travel@npca.org, or fill out this information form.
Check out NPCA's full tour lineup at www.npca.org/trips