Western settlers were awed by the sea of grass they encountered growing head-high and higher, interspersed with colorful wildflowers. Today, only about one percent of America's tallgrass prairie remains. The history-rich Flint Hills of south-central Kansas safeguard one of America's last native tallgrass prairie landscapes. The heart of this journey has you exploring and learning about this significant landscape on the 11,000-acre Tallgrass Prairie Preserve, a remnant of the grasslands that once covered more than 170 million acres of North America.
sign up for our newsletter Request More Information ›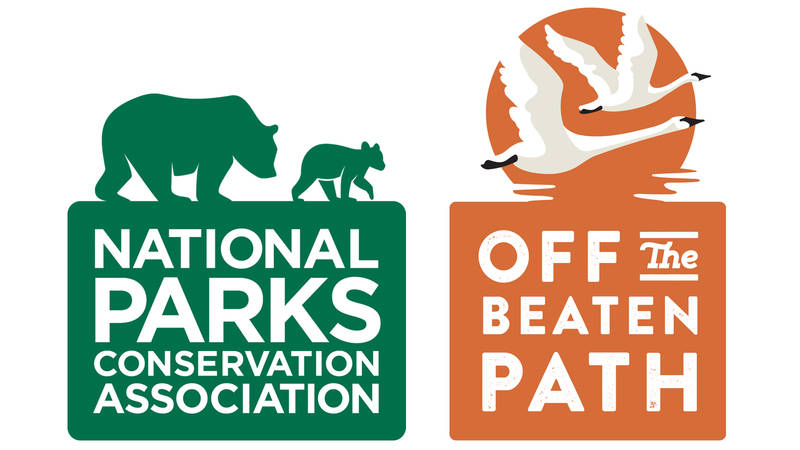 Resource
NPCA and Off the Beaten Path have partnered together to offer you the best in small group educational national park travel.
See more ›
Departure Dates:
Schedule Highlights
DAY 1: KANSAS CITY, MISSOURI: Make your way to Kansas City, Missouri and meet the group in the early evening for a welcome dinner and orientation to hear about the trip learn a bit about the Flint Hills.
DAY 2: FLINT HILLS, KONZA PRAIRIE, COUNCIL GROVE: First up after breakfast is the very impressive Flint Hills Discovery Center, where we learn about the Great Plains and its abundant ecosystem and rich cultural history. This afternoon we head to the Konza Prairie Biological Station and out into the field. Our engaging hosts tell us about what it takes to manage the tallgrass prairie site and resident bison herd. Then it's south to the historic town of Council Grove, which despite its size boasts 25 historic sites and a revitalized river walk. We'll be staying in the same Victorian-style accommodations for the remainder of the trip, so feel free to settle in!
DAY 3: NEOSHO RIVER WALK, SANTA FE NATIONAL HISTORIC TRAIL, TALLGRASS PRAIRIE NATIONAL PRESERVE, COTTONWOOD FALLS: The early birds catch the birds, so we're out before breakfast for a nature and birding walk alongthe Neosho Riverwalk. After breakfast we head to the Tallgrass National Preserve, where we spend much of the day mixing long walks on the prairie landscape with visits to a historic house, barn, and other structures on the property. Most important of all, we stop to be still and listen to the moods and spirit of this ancient and historic prairie landscape. Late this afternoon we visit the town of Cottonwood Falls, wandering around the pretty little community made famous in William Least Heat-Moon's best-selling book, PrairyErth. There's time to explore the historic buildings, shops, and art galleries before we head back to Council Grove for dinner.
DAY 4: COUNCIL GROVE, NATIVE AMERICAN HISTORIC SITES, TALLGRASS PRAIRIE NATIONAL PRESERVE, FLYING W RANCH: After another morning walk and breakfast, we'll take a little bit of time to explore the town we've been staying in. Council Grove exemplifies the term Main Street, U.S.A. We'll also visit the Native American historic sites of Kaw Mission State Historic Park and Allegawaho Heritage Memorial Park. After lunch we can walk the Kansas Heritage Trail or the Pioneer Trail beforereturning to the tallgrass preserve to enjoy late afternoon on the prairie. Dinner has us rounding up for a farewell dinner, chuckwagon style, at the Flying W Ranch, a fifth generation working ranch in the Cottonwood River Valley. What a beautiful way to end the trip and celebrate this time on the prairie.
DAY 5: KANSAS CITY, MO FOR DEPARTURES HOME: We'll be back in Kansas City in time to catch afternoon flights home.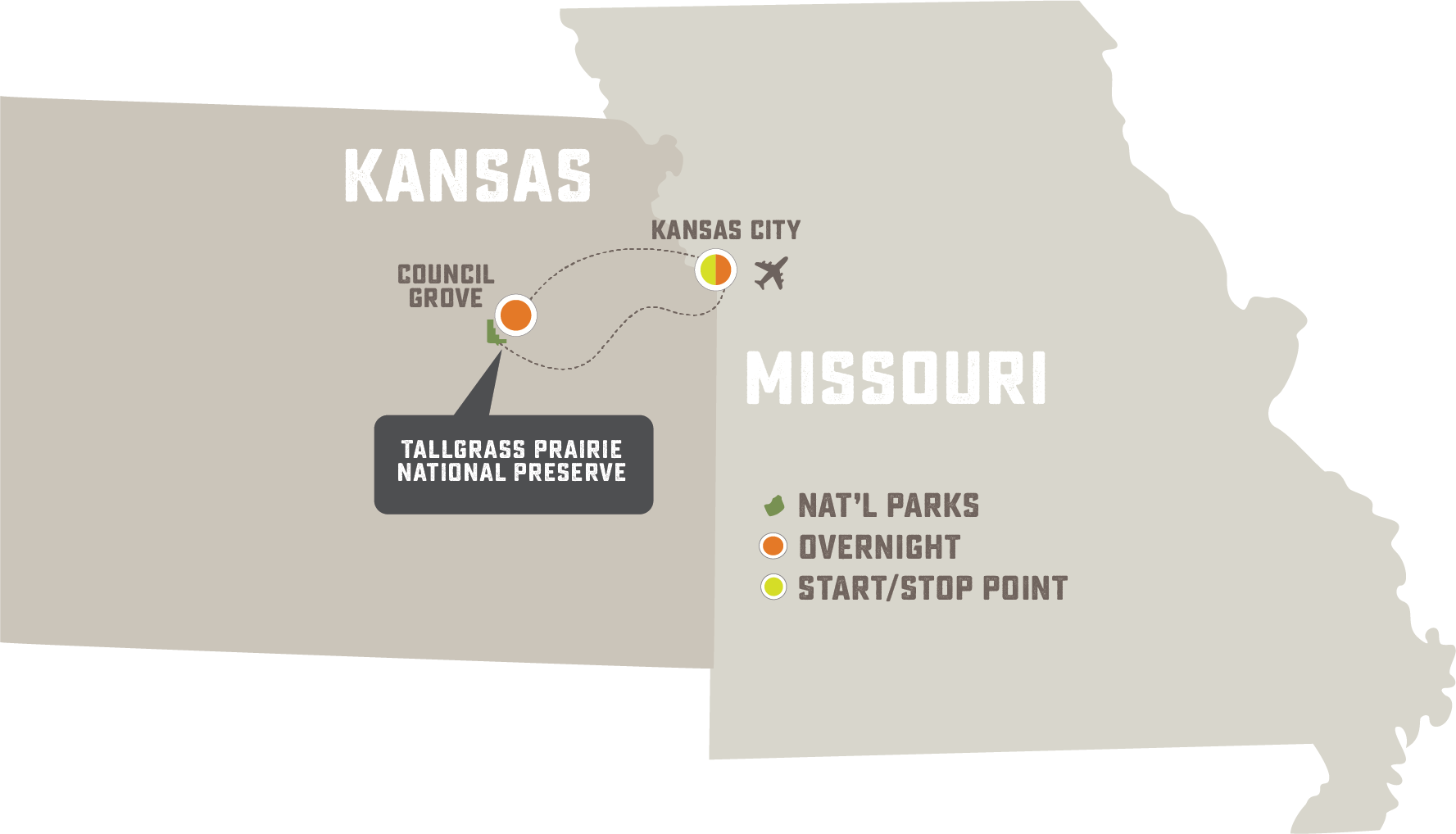 ---
To reserve space on any departure please contact our travel partner Off the Beaten Path at 800-445-2995 or travel@offthebeatenpath.com
Our tours feature tiered pricing, with a range of prices for each trip, with the price increasing as the departure fills to allow us to confirm departures as soon as possible.
Most tours run with a minimum of 4 participants and a maximum of 16 participants maintaining an 8 participant to 1 guide ratio.
NPCA Travel: 800-628-7275 or travel@npca.org
Check out NPCA's full tour lineup at www.npca.org/trips
Cost:

From $1,995 per person double occupancy; $450 single supplement
Learn More