Scotland is a lyric poem of mountain wilderness, deep blue lochs, rugged coastlines, beguiling castles, and wee drams of whiskey savored as changing light plays across the gorgeous landscape. Experience some of Scotland's most special places on this active, immersive exploration.
sign up for our newsletter Request More Information ›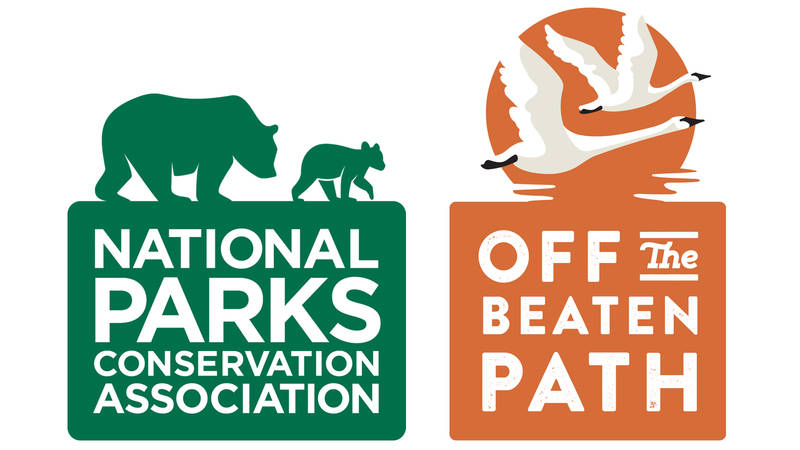 Resource
NPCA and Off the Beaten Path have partnered together to offer you the best in small group educational national park travel.
See more ›
Departure Dates:
June 29 - July 6, 2020
Aug 31 - Sept 7, 2020
Schedule Highlights
DAY 1: EDINBURGH AND CAIRNGORMS NATIONAL PARK: First stop, Cairngorms National Park—the largest national park in Britain and a gorgeous landscape of rugged mountains, rolling foothills, forested trails, and big blue lochs. On the way, we'll stop at Balmoral Castle, or if the Queen is at home, we'll explore the grounds of nearby Braemar Castle.
DAY 2: HIKING ROYAL DEESIDE: THE SHADOW OF LOCHNAGAR: Today's superb loop hike explores Glen Muick, in the shadow of the famous Lochnagar peak. Our 7.5-mile hike takes us through ancient pine forest, past one of Queen Victoria's hunting lodges, and beneath towering cliffs as we circumnavigate beautiful Loch Muick. Glen Muick is a great place for spotting wildlife—look out for red deer and golden eagles.
DAY 3: BEN RINNES: We hike a local's favorite trail today, the peak of Ben Rinnes, which dominates the region of Moray. The 5-mile hike follows a good trail up the broad crescent which leads to the summit. Views are far-reaching—back south across the Cairngorms and out to our next destination, the wild lands of Easter Ross. Before leaving Speyside, the center of Scotland's whisky-producing region, we visit a local whisky distillery.
DAY 4: DOLPHINS AND DEVILS: This day brings us to the east coast peninsula known as the "Black Isle." This coast is one of the best places in Scotland to spot dolphins, so we'll join a boat trip to see the local pod. In the afternoon, our 5-mile hike follows the coastline, taking in the villages of Rosemarkie and Fortrose as well as views of the Channory Point peninsula. Along the way, we'll pass a memorial where the Brahan Seer, a 17th century oracle. Returning to the hotel, we stop in at a local microbrewery, because it would be rude not to!
DAY 5: LOCH CLAIR: Today's 5.5-mile hike offers some of the most spectacular views in Scotland. We follow a low-level trail passing Loch Clair before reaching Loch Coulin. The views of the towering peaks of Beinn Eighe and Liathach reflected in the lochs are some of the finest mountain views in Scotland.
DAY 6: HIKING IN TORRIDON: We follow a glen which runs between towering mountains uplifted from some of the oldest rock in the world. Our wonderful 7.5-mile hike weaves a route through the wilderness, leading us between the high peaks, past wild lochs, and underneath dark crags.
DAY 7: APPLECROSS AND THE BEALACH NA BA: After a twisting, climbing drive up Bealach na Ba road through the Applecross highlands, we enjoy a 4-mile hike across open mountain moorland, taking in the magnificent mountain and sea views. Tonight, it's a great feeling to look back over this rich time with new friends and toast our sparkling adventure over an exceptional farewell dinner.
DAY 8: LOCH NESS AND INVERNESS FOR DEPARTURES HOME: Because we must, we swing by Loch Ness to see the famous dark waters that are home to Nessie, the Loch Ness monster. Down the road we visit the whispering ruins of Urquhart Castle, magnificently perched above the shore of Loch Ness. The medieval fortress played a prominent role in some Scotland's most dramatic historical moments. After a last lunch in a local cafe, we head to Inverness for departures home.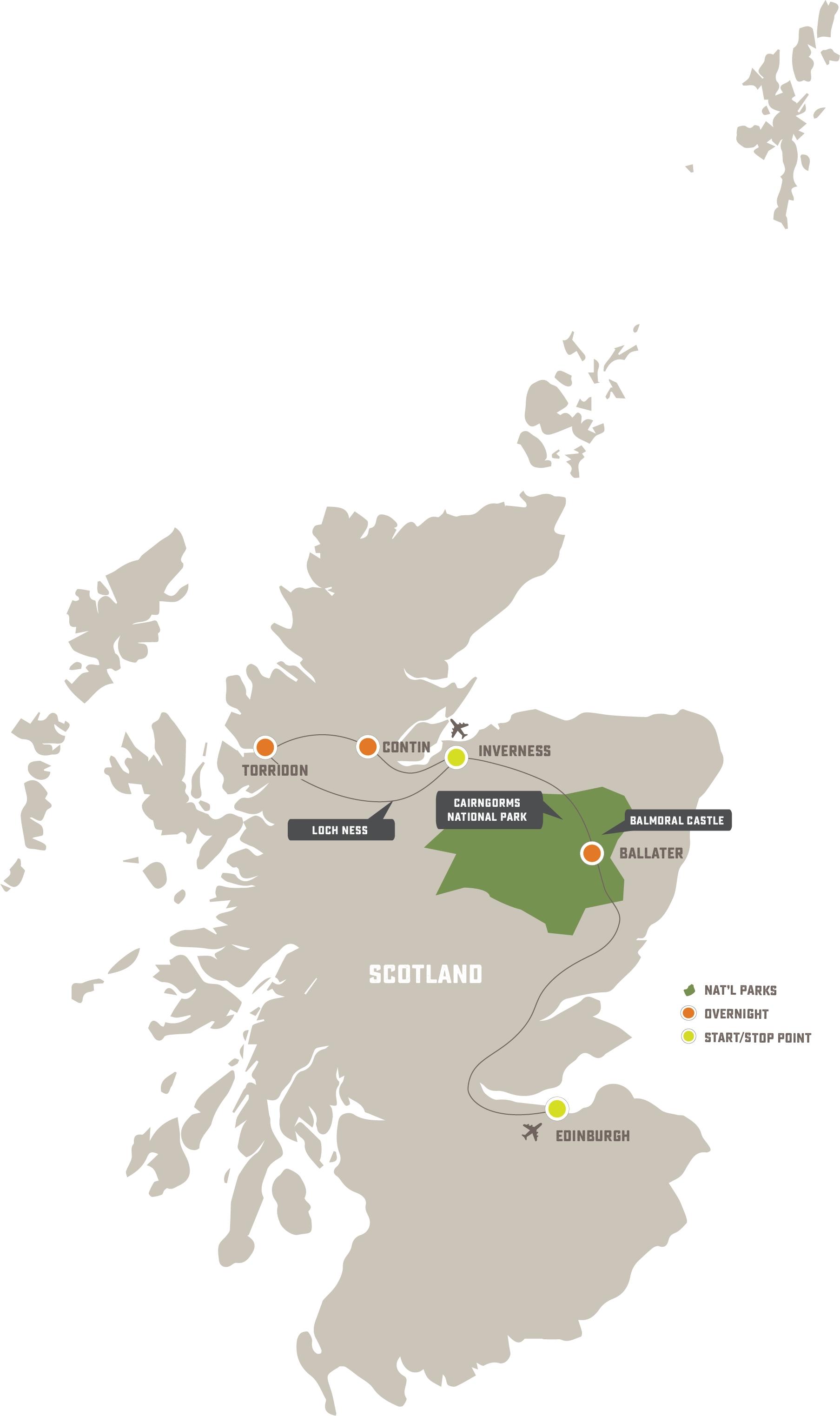 ---
To reserve space on any departure please contact our travel partner Off the Beaten Path at 800-445-2995 or travel@offthebeatenpath.com
Our tours feature tiered pricing, with a range of prices for each trip, with the price increasing as the departure fills to allow us to confirm departures as soon as possible.
Most tours run with a minimum of 2 participants and a maximum of 16 participants maintaining an 8 participant to 1 guide ratio.
NPCA Travel: 800-628-7275 or travel@npca.org
Check out NPCA's full tour lineup at www.npca.org/trips