After the ritual of honi, or "sharing breath," the revered Hawaiian invites us into his Halawa Valley home with a smile and to talk story. Lore of the island and the legacy of Kahunas, growing taro and the ancient practice of making poi—it's not long before I feel like part of his extended ohana. Hiking through the valley, I can feel the "mana"—the spiritual and life energy—of this place.
sign up for our newsletter Request More Information ›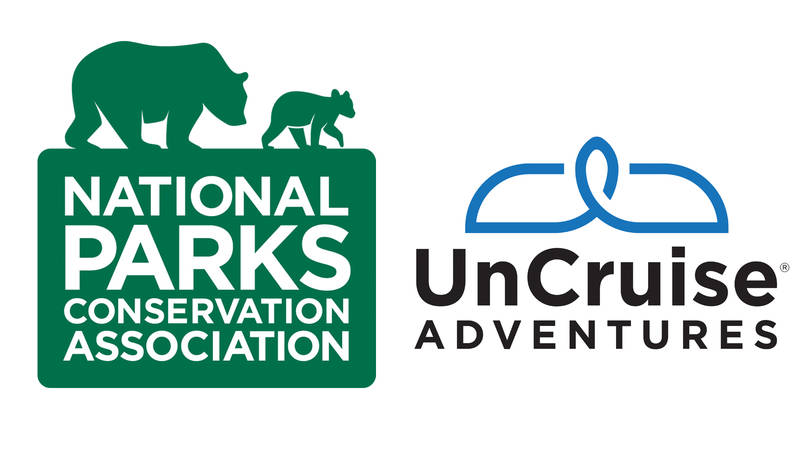 Resource
With our shared commitment to protecting fragile ecosystems and local communities, our partnership with UnCruise Adventures offers you unforgettable travel opportunities to Alaska, Washington's Olympic Peninsula, Hawaii and beyond.
See more ›
Get a glimpse into Hawaii the UnCruise way.
UnCruise Adventures specializes in small ships, BIG adventures (90 travelers or less).
---
Departure Dates:
December 5, 12, 19, 26, 2020
January 2, 9, 16, 23, 30, 2021
February 6, 13, 20, 27, 2021
March 6, 13, 20, 27, 2021
April 3, 10, 17, 24, 2021
May 1, 2021
November 20, 27, 2021
December 4, 11, 18, 25, 2021
---
INCLUDED HIGHLIGHTS:
Visit with a local Kahuna in Molokai's ancient Halawa Valley
Marine life search in the Humpback National Marine Sanctuary
Evening pa'ina (feast) and Hawaiian jam session with Molokai locals
Snorkel among coral gardens and at a sea turtle habitat
Night snorkel with Giant Pacific Manta rays
Island history at the Lana'i Culture and Heritage Center
Snorkeling, kayaking, paddle boarding, and skiff exploration
Exclusive yacht getaway—unforgettable for honeymoons
---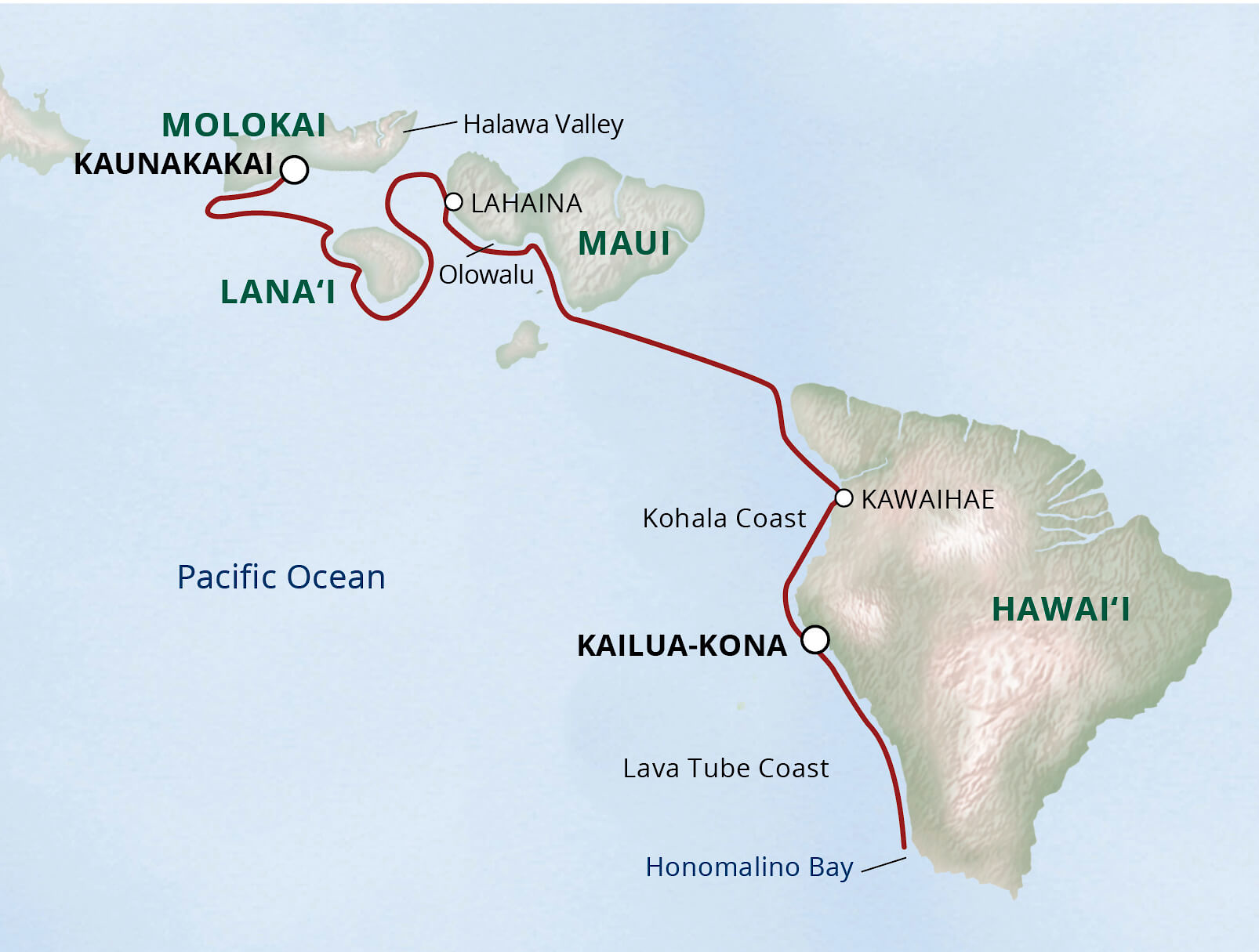 DAY 1: Molokai – Embarkation: Welcome to Hawaii! You'll be transferred to our hospitality area on Molokai. Later, the Captain and crew greet you with smiles and champagne as you board the awaiting Safari Explorer. This evening, settle in and enjoy dinner aboard the yacht, before a presentation about your week ahead. (D)
DAY 2: Molokai: A warm Aloha spirit gives you a sense of Hawaii long ago. No stop lights, no high-rises, just a welcome slower pace. "Talk story" with locals and experience their land and traditions as few visitors do. You'll hear legends and lore, then take in a cultural lessons in taro patches and poi making, or hike to a towering waterfall in Halawa's cathedral valley—one of the island's most historic places. At the Molokai Museum, discover the history of this ancient homeland as you enjoy an evening paʻina (feast), complete with a home-style Hawaiian jam session. (BLD)
DAY 3: Lānaʻi: Gear up for a day of play on the "Private Island." Thousand foot sea cliffs line the shore and ancient volcanic plugs sit both above and below the water's surface as host to a wide diversity of marine life. Snorkel, paddle board, kayak, and explore by skiff. Choose a long or short hike—whichever it suits your fancy—to Sweetheart Rock, a sea stack jutting 80 feet above the crashing surf, and discover the legend of the princess Puu Pehe. Learn about the islands plantation days with a visit to the quaint Lānaʻi Culture and Heritage Center. (BLD)
DAY 4: Olowalu / West Maui: In ancient times, Olowalu was considered a place of refuge. Today, it delivers a treat of snorkeling among coral gardens teeming with underwater life and a known sea turtle habitat. The Humpback National Marine Sanctuary—located between Lanaʻi, Molokai, and Maui—provides front-row seats as you cruise through these productive marine breeding grounds searching for dolphins, whales, and other marine life. (BLD)
DAY 5: Captain's Choice Exploration: Leave it to your Captain and crew to seek out and unveil the best opportunities the islands hold in store today. Dramatic volcanic backdrops, marine life sightings, and chances for snorkeling, kayaking, and paddle boarding are all possible! (BLD)
DAY 6: Honomalino Bay: Fringed by coconut palms, Honomalino Bay offers a morning of snorkeling, paddle boarding, and kayaking. The bay reveals a diversity of colorful corals, sponges, and tropical fishes. Lava tubes, kayaking, and skiff tours fill out your day of ultimate adventure—in an area known to be favored by marine mammals. This evening you'll anchor at an offshore location to search for and night snorkel with Giant Pacific Manta rays. (BLD)
DAY 7: Kailua-Kona: Head south for exploration of the island's untouched shores—by skiff or by snorkel. At Kailua-Kona, stroll through town at your own pace, and uncover the charm of this historic town. This evening, celebrate with the Captain's Dinner and photographic recap of your adventure. (BLD)
DAY 8: Hawai'i, the Big Island – Disembark: As the Safari Explorer docks at Kawaihae Harbor, you'll be transferred to the Kona Airport or to your extended UnCruise hotel stay. (B)
---
To reserve space call the NPCA Travel Manager at 202-454-3305, email travel@npca.org, or fill out this information form.
Check out NPCA's full tour lineup at www.npca.org/trips