You'll see herds of bison and elk, watch for wolves, spot foxes pouncing for voles, and discover wing prints in the snow left by hunting raptors. Explore quiet trails and hidden geysers with hot chocolate by the fire waiting for you back at the lodge.
sign up for our newsletter Request More Information ›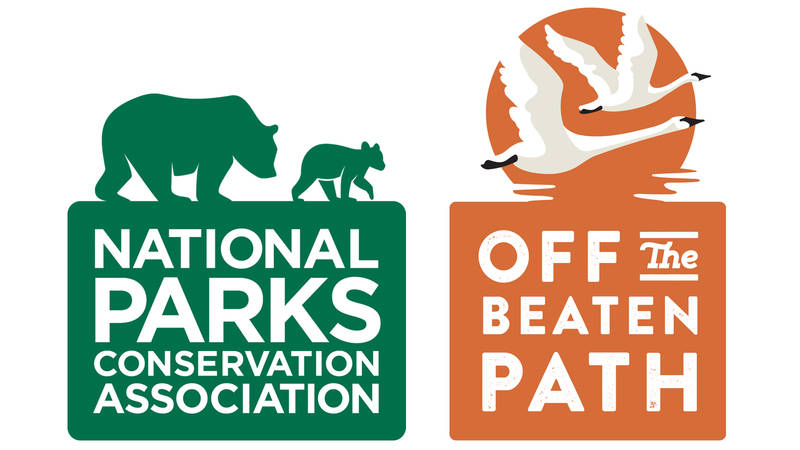 Resource
NPCA and Off the Beaten Path have partnered together to offer you the best in small group educational national park travel.
See more ›
Departure Dates:
January 17 - 22, 2021
Feb 7 - 12, 2021
Schedule Highlights
DAY 1: YELLOWSTONE NATIONAL PARK: Travel south along the Yellowstone River through breathtaking mountain scenery to Mammoth, at Yellowstone's north entrance. Explore the steaming limestone terraces of Mammoth Hot Springs, and photograph elk as they wander along the terraces and among the buildings. Try walking in snowshoes to explore the Upper Terrace on a short trek through trees and around giant boulders to steamy hot springs.
DAY 2: YELLOWSTONE NATIONAL PARK: Today is all about wildlife. We're in the Lamar Valley by sunrise to scan the hillsides for secretive gray wolves. The wildlife viewing is incredible, with vast herds of bison and elk, coyotes, bighorn sheep, and eagles all calling this valley home in the winter. Knowledgeable naturalists explain the wolf reintroduction story, and teach you how to identify different types of tracks. Enjoy a hot lunch in the small mountain town of Cooke City and return to Mammoth by late afternoon.
DAY 3: YELLOWSTONE NATIONAL PARK: Board a special over-the-snow vehicle and take the scenic route to the Old Faithful Snow Lodge, sharing the road with wandering bison. Stop to peer into the Grand Canyon of the Yellowstone to see the incredible sight of the massive, iced-over falls, then continue on, watching for the great herds of elk, playful otters, and other wildlife of the Hayden Valley and Yellowstone Lake area. Upon arrival at the Old Faithful Snow Lodge, settle into your room then walk out to catch the eruption, which is far more dramatic in winter, when the hot water hits the cold air.
DAY 4: YELLOWSTONE NATIONAL PARK: The Upper Geyser Basin contains the largest concentration of geysers on earth. On your walking exploration, along with Old Faithful you'll see Grand Geyser, the largest regularly erupting geyser in the world! See the striking colors of Morning Glory Pool, watch mud pots bubble, and learn how this amazing network of thermal features was formed. Walking through this landscape of active geysers and hissing fumaroles pouring steam into the clean, cold air is an otherworldly experience. After a hot lunch, you can rent snowshoes or cross-country skis if you'd like and head back out with your guide to continue exploring the forested trails. There are great active and non-active options for everyone, including the kids, this afternoon.
DAY 5: YELLOWSTONE NATIONAL PARK & CHICO HOT SPRINGS: Catch the snow coach back to Mammoth, stopping to walk the trails at Fountain Paint Pots to see the bubbling mud and other unusual features. Arrive in Mammoth by early afternoon and travel north through the spectacular Paradise Valley to Chico Hot Springs, where you can enjoy a soak in the hot pool before your festive farewell dinner.
DAY 6: DEPARTURES HOME: Start the day with Chico's generous breakfast buffet and then return to Bozeman for flights home.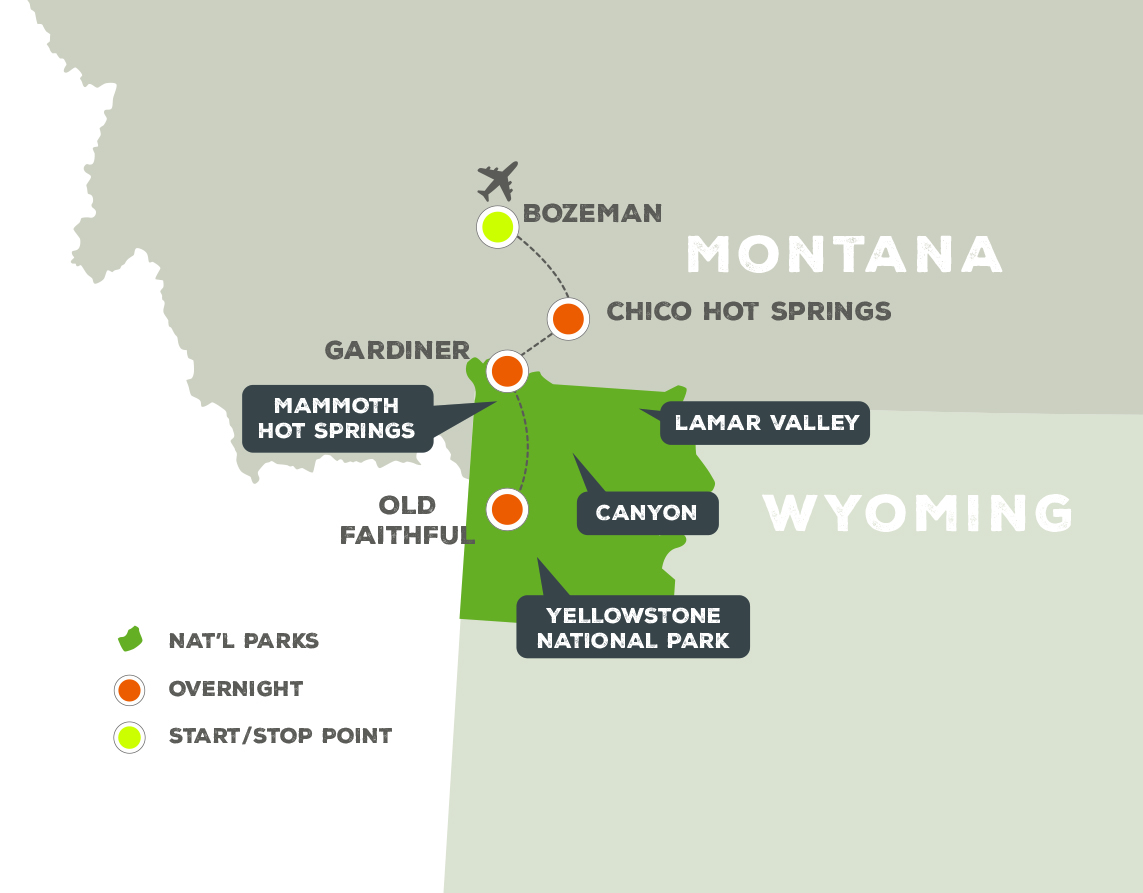 ---
To reserve space on any departure please contact our travel partner Off the Beaten Path at 800-445-2995 or travel@offthebeatenpath.com
Our tours feature tiered pricing, with a range of prices for each trip, with the price increasing as the departure fills to allow us to confirm departures as soon as possible. Most tours run with a minimum of 2 participants and a maximum of 16 participants maintaining an 8 participant to 1 guide ratio.
NPCA Travel: 800-628-7275 or travel@npca.org
Check out NPCA's full tour lineup at www.npca.org/trips and our other Yellowstone Tours.
Cost:

From $4,295 per person double occupancy; $900 single supplement
Learn More