The Sonoran Desert holds mesmerizing contrasts—driven by the most interesting paradox of all: The Sonoran is our hottest North American desert, while it is also our wettest. Light but consistent rains in winter and spring foster more diversity than in perhaps any other desert in the world, from cactus to cottonwoods to cougars.
sign up for our newsletter Request More Information ›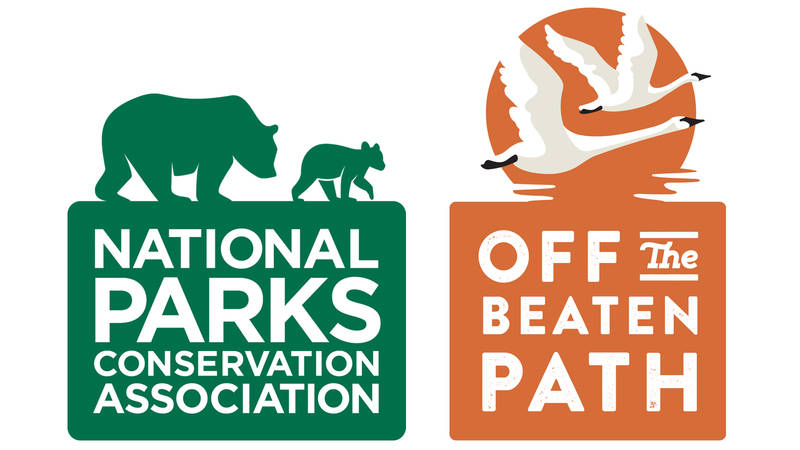 Resource
NPCA and Off the Beaten Path have partnered together to offer you the best in small group educational national park travel.
See more ›
Departure Dates
Schedule Highlights:
DAY 1: TUCSON, WEST UNIT OF SAGUARO NATIONAL PARK, AND SONORAN DESERT MUSEUM You're in Sonoran Desert as soon as you leave Tucson. We'll split this day between exploring the West Unit of Saguaro National Park and visiting the Arizona-Sonoran Desert Museum (which Trip Advisor ranks as one of the top ten museums in the country). This section of the park offers areas of uninterrupted saguaro forest and easy-going hikes. We end the day with an interesting drive to Ajo, Arizona, which passes through the Tohono O'odham Nation.
DAY 2: ORGAN PIPE CACTUS NATIONAL MONUMENT Our lodgings are only 15 minutes from the park, so we have all day to hike and explore this extraordinary UNESCO biosphere reserve. This is the only place in the U.S. where the organ pipe grows wild. The cactus grows in clumps of unbranched columns with a typical height of sixteen feet.
DAY 3: EAST UNIT OF SAGUARO NATIONAL PARK Saguaro National Park is composed of two distinct districts, separated by Tucson. Today's adventure centers in the higher-elevation part of the park. We'll likely hike the Cactus Forest Trail or Tanque Verde Ridge Trail, depending on conditions and season—spring brings blooms! Wherever we go, we're likely to encounter saguaros of varying size, various cholla species (including teddy bear cholla!), prickly pear, mesquite, palo verde, and barrel cactus.
DAY 4: KARTCHNER CAVERNS STATE PARK We head underground today to explore the Rotunda and Throne Room of Kartchner Cavern. We're only in the cavern for just under an hour, but that's long enough to behold some impressive features, like one of the world's longest soda straw stalactites, at slightly over 21 feet tall. Back above ground, our guide leads the way on an afternoon hike.
DAY 5: CORONADO NATIONAL MEMORIAL This morning we make the short drive to Coronado National Memorial, which marks conquistador Francisco Vasques de Coronado's fateful 16th century expedition into the present-day American Southwest. We'll drive up through the canyon to Montezuma Pass then hike to Coronado Peak for great views of the mountains and valleys Coronado and his soldiers traversed in 1540. We get to the charming town of Bisbee in the afternoon, with free time to explore the downtown area.
DAY 6: CHIRICAHUA NATIONAL MONUMENT We have a full day to hike and explore the hoodoos, trails, and history of this "Wonderland of Rocks." Chiricahua is a birding mecca, so keep your binoculars handy to view some of the 13 different hummingbird species found in the area. We return to Bisbee this afternoon and celebrate the week with a festive farewell dinner.
DAY 7: HIKE AND TUCSON FOR DEPARTURES HOME There's time for one last history lesson today with a detour through Tombstone, famous for its storied past and legendary figures like "Doc" Holliday and Wyatt Earp. Then its off to Tucson for flights home.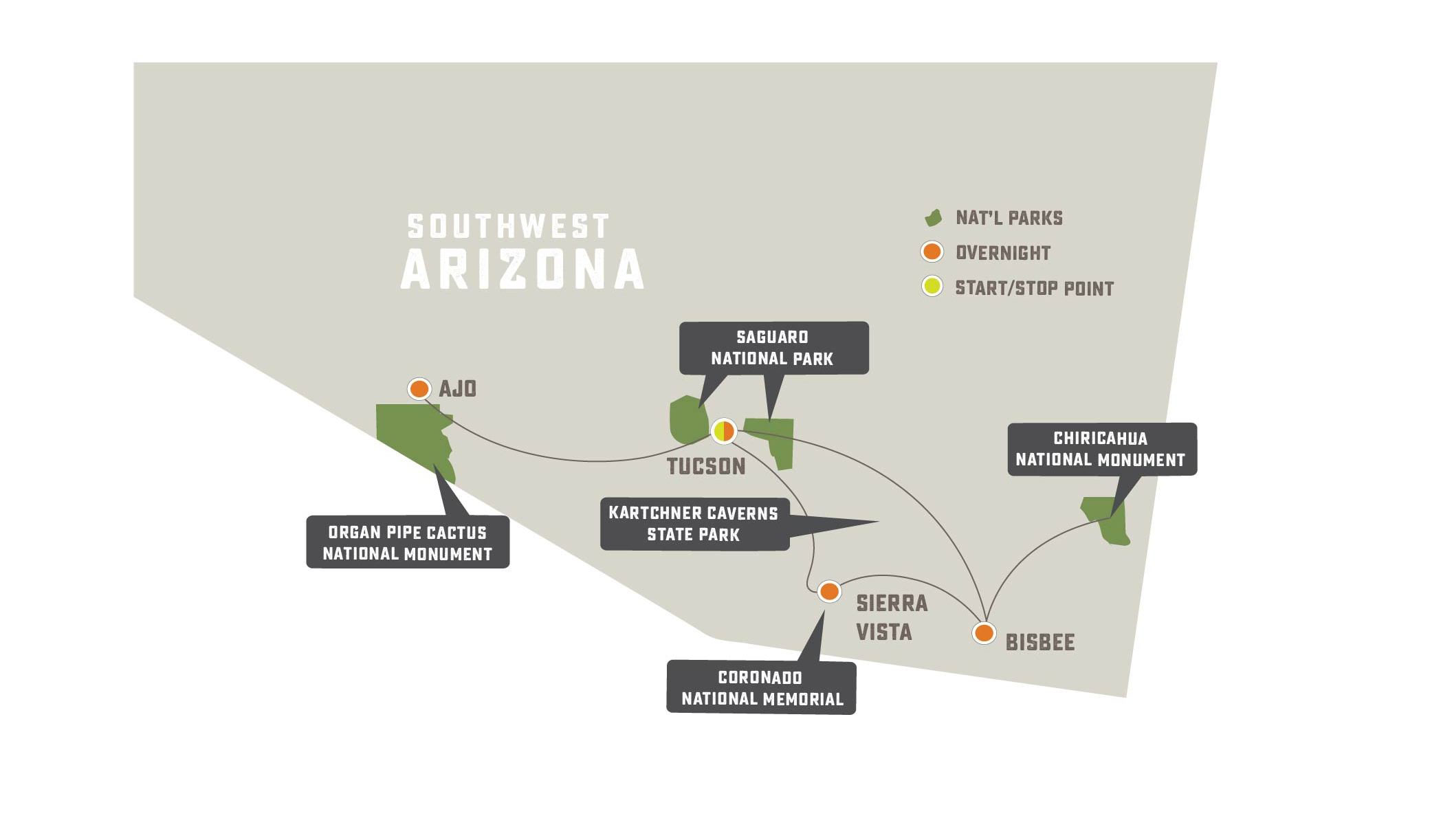 ---
To reserve space on any departure please contact our travel partner Off the Beaten Path at 800-445-2995 or travel@offthebeatenpath.com
Our tours feature tiered pricing, with a range of prices for each trip, with the price increasing as the departure fills to allow us to confirm departures as soon as possible.
Most tours run with a minimum of 2 participants and a maximum of 16 participants maintaining an 8 participant to 1 guide ratio.
NPCA Travel: 800-628-7275 or travel@npca.org
Check out NPCA's full tour lineup at www.npca.org/trips
Cost:

From: $3,595; Single Supplement: $860
Learn More