With the wildlife-rich waterways of Glacier Bay's fjords, the braided Chilkat river, and the Inside Passage, lush, temperate rainforests, massive mountains, and ice-blue glaciers, Southeast Alaska is one of the most staggeringly beautiful places in North America.
sign up for our newsletter Request More Information ›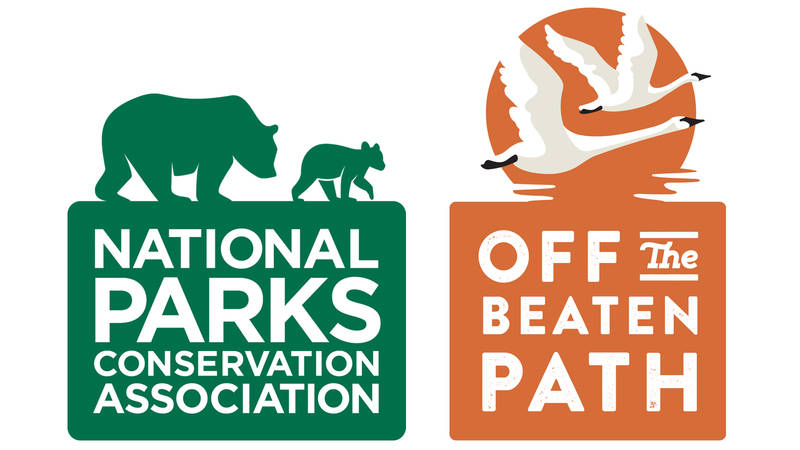 Resource
NPCA and Off the Beaten Path have partnered together to offer you the best in small group educational national park travel.
See more ›
Departure Dates:
June 20-26, 2020
July 18-24, 2020
Schedule Highlights
DAY 1: JUNEAU, FERRY TO HAINES: After an early morning check-in at the Alaska Ferry terminal, we steam out of Juneau and up Lynn Canal, the longest and deepest fjord in North America. We arrive in Haines by late morning for a fun day of discovery in this beautiful area, rich in natural and cultural history.
DAY 2: CHILKAT BALD EAGLE PRESERVE: This morning we board large rubber rafts for our relaxed and very scenic float through the Chilkat Bald Eagle Preserve. Bald eagles, as well as bears and other wildlife, are drawn by the easy pickings of spawned-out salmon. We should see scores of eagles perched in trees and on shoreline stumps. We'll also keep an eye out for black and brown bears, wolves, and moose under the spectacular backdrop of the Chilkat Mountains. In the afternoon we drive out to the Chilkoot River or Chilkoot Lake, where bears come out to fish and forage along the banks. Of course these are wild bears so they're not obligated to show up for us, but the places we go are well-known for bear sightings.
DAY 3: SCENIC FLIGHT TO GUSTAVUS: Today we take a spectacular scenic charter flight into Gustavus, at the entrance to Glacier Bay National Park. In the late 1800s, John Muir built a cabin near what is now called Muir Glacier. Muir was a tireless advocate for the protection of this "unspeakably pure and sublime" place. This afternoon, we'll stroll a trail near park headquarters through a lush temperate rainforest of spruce and hemlock. There might also be time for some optional sea kayaking.
DAY 4: GLACIER BAY NATIONAL PARK: This fantastic day is our full-day boat cruise up the West Arm, deep into the heart of Glacier Bay National Park. The West Arm features impressive tidewater glaciers, vast glacial outwash fans, and steep fjords. Each June thousands of harbor seals give birth to pups on floating icebergs, and the area also offers chances to see brown bears, mountain goats, sea lions, and a variety of other wildlife and birds. Our on-board naturalist guide gives us a full overview of this unique, evolving landscape.
DAY 5: GLACIER BAY NATIONAL PARK: This morning we enjoy a half-day whale-watching cruise to Point Adolphus, one of the best places to watch whales in North America, known for its high concentration of humpbacks. At various times of the year, humpback, orca, gray, and minke whales are all seen in the waters of Glacier Bay. In the afternoon, our guides lead us out on some fun and interesting hikes through the lush and impressive temperate rainforest.
DAY 6: GLACIER BAY AND JUNEAU: We catch the scenic flight back to Juneau, arriving in time for lunch. This afternoon we enjoy a thrilling ride up the Mt. Roberts enclosed tramway, to the beautiful Mountain House (Shaa Hít) recreation and cultural complex set in towering Sitka spruce and subalpine grasses and wildflowers. This is our access to the Nature Center, Juneau Raptor Center Bald Eagle Display, and Mount Roberts Trail System. This evening, a festive farewell dinner celebrates this unforgettable journey!
DAY 7: JUNEAU: After breakfast we drive out to explore the vast and very impressive Mendenhall Glacier. Then, it's always hard to leave Alaska, but you can catch flights out of Juneau anytime after noon.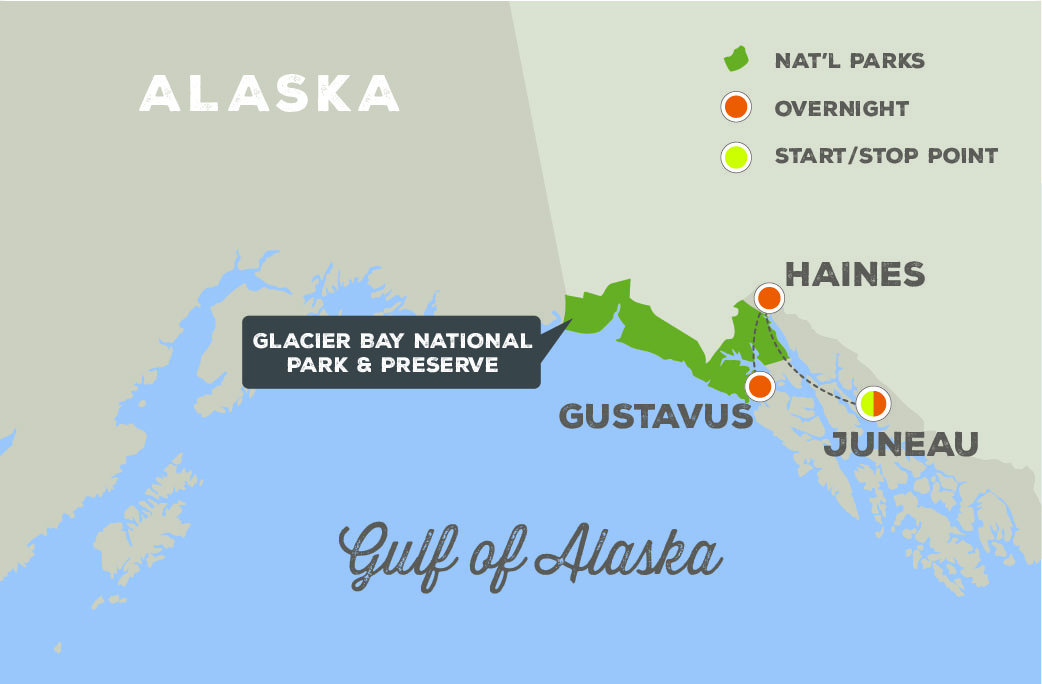 To reserve space on any departure please contact our travel partner Off the Beaten Path at 800-445-2995 or travel@offthebeatenpath.com
Our tours feature tiered pricing, with a range of prices for each trip, with the price increasing as the departure fills to allow us to confirm departures as soon as possible.
Most tours run with a minimum of 4 participants and a maximum of 16 participants maintaining an 8 participant to 1 guide ratio.
NPCA Travel: 800-628-7275 or travel@npca.org
Check out NPCA's full tour lineup at www.npca.org/trips
Cost:

From $4,895 per person double occupancy; $835 single supplement
Learn More