Four ways to celebrate 25 years of protecting places we all share
For 25 years, thousands of Americans have come together on National Public Lands Day to celebrate places that we all love. From volunteering to help restore and beautify America's national parks to connecting with our nation's history, this special day offers many ways to connect with our public lands. And in 2018, National Public Lands Day is one of four days when entrance fees are waived for national parks (parking and other fees might still be in place, so check before you travel!).
Here are four things you can do this year:
1) Find an event near you.
There are over 800 (and counting!) events planned nationwide on Saturday September 22nd. Use this handy map to find one and sign up.
2) Speak out for parks and public lands.
America's national parks are suffering from a massive maintenance backlog. But a bipartisan bill in Congress could deliver much-needed relief to the places loved by millions of Americans. Send a message to Congress now to help protect our parks!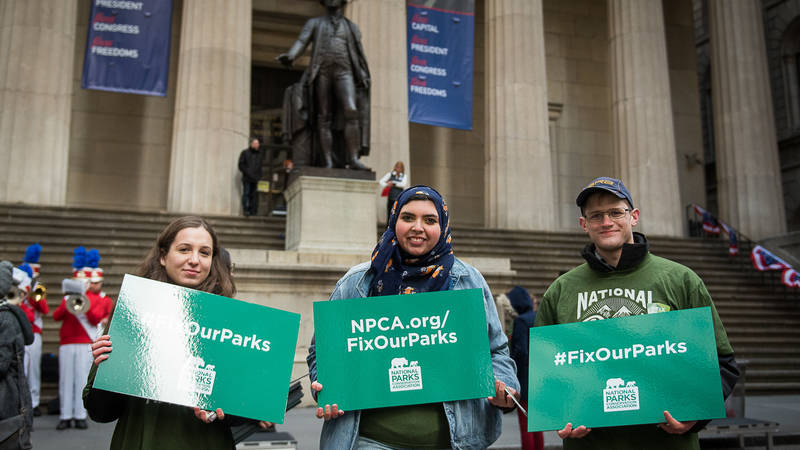 Resource
Want to be an advocate for parks, but don't know where to start?
See more ›
3) Check out our new guide on ways to be a park advocate every day.
We've rounded up ten steps people can take that will make a real difference. And for existing park advocates, we'll add #11: Share this guide with your friends!
One of the best ways to help protect America's national parks is to show our leaders how much those parks mean to everyday Americans. Go to myparkstory.org and tell us about a park you love, a trip you took, or a place that's special to you. And come back later to share the story of your National Public Lands Day adventure!