Know Before You Go
Visiting Zion National Park (Angel's Landing Trail)
A timed entry reservation is required to hike the Angel's Landing Trail, beginning April 1, 2022
The beauty of Zion National Park continues to draw record-breaking numbers of visitors, including those with an appetite for adventure ― and without a fear of heights ― at the park's popular Angel's Landing trail. This year, the park is testing a new reservation system for the trail, to better protect the features that make it such a beloved adventure and to improve visitors' safety and experience.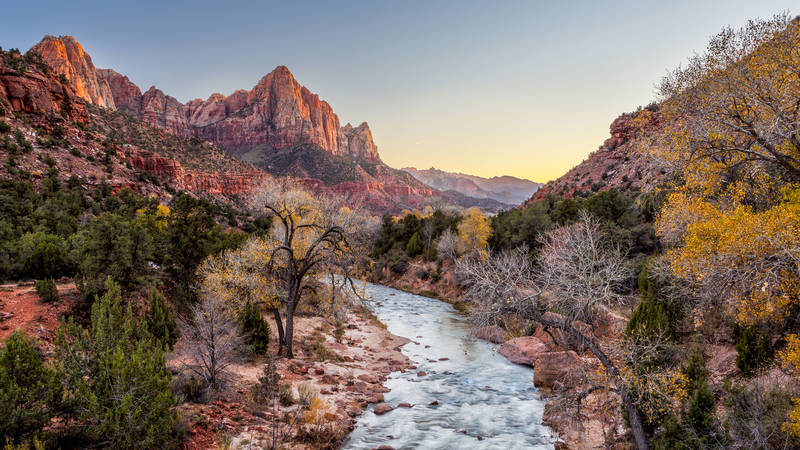 Park
Free-flowing rivers cut through multi-hued sedimentary rock to form Zion's deep and spectacular canyons. Park trails lead visitors to dramatic rock formations, hanging gardens, scenic vistas, ancient rock art and…
See more ›
Know Before You Go
Permits to hike are issued by lottery, seasonally (1-3 months prior) and one-day prior

Permits are issued for three different time slots each day: before 9AM; between 9am-12pm; and after 12pm.

For both lotteries, visitors may enter once and apply for up to 6 people.

$6 non-refundable application fee. Visitors issued permits will be charged a $3 per-person fee.

The confirmation email (either printed or downloaded) must be shown to park staff on the day of. Permits will be required at all times of the year and all times of day.

One-day prior lottery systems open at 12:01am, daily

Hikers must have a permit when accessing any portion of the Angels Landing trail. Visitors will be able to hike the West Rim Trail from the trailhead at the Grotto to Scout Lookout without a permit.

Tip: download in advance, many parks have limited WiFi or cell phone reception.

Reservations can be made at recreation.gov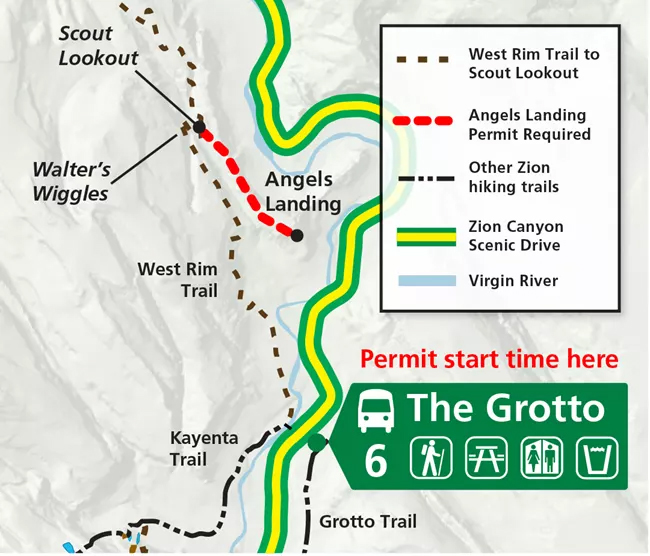 NPS map of the area near Angels Landing showing where hikers need permits.
Know Before You Go
A Visitor's Guide to National Park Reservations
As record-setting numbers of people continue to find and explore our parks, some ― including Glacier, Rocky Mountain and Yosemite ― are working on solutions. Here's what to know before you go.
Make a tax-deductible gift today to provide a brighter future for our national parks and the millions of Americans who enjoy them.
Donate Now