During a beautiful October afternoon on the Anacostia River near Kenilworth Park and Aquatic Gardens in Washington, DC, the only noise disrupting the silence was the sound of 70 small paddles gliding into the water. There was complete stillness among the dozens of third and fourth graders navigating their large Voyageur canoes as they sat captivated by their afternoon entertainment—a beaver soundly sleeping along the shoreline.
"Shhh … He's sleeping!"
"I think I saw him blink!"
Over the course of the week, nearly 1,000 urban youth in Washington, DC, explored the landscape of the Anacostia River, a part of the Captain John Smith Chesapeake National Historic Trail, with the Urban Canoe Wilderness Adventure, a partnership project organized by NPCA, Wilderness Inquiry, the National Park Service, National Park Trust, and others. NPCA is partnering with a variety of groups throughout the Chesapeake watershed to bring awareness to landscape conservation efforts and promote outreach to advocates of all ages, including our youngest future stewards.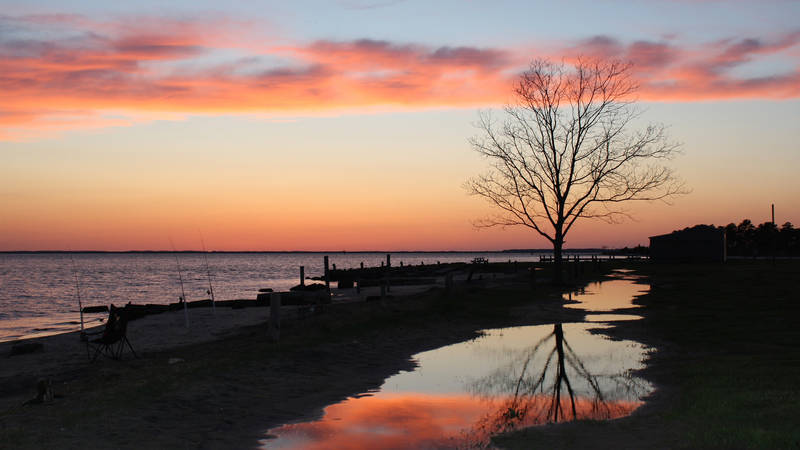 Park
Designated as the first national water trail, the Captain John Smith Chesapeake National Historic Trail follows the historic routes of the English explorer's voyages between 1607 and 1609 on the…
See more ›
With 80 percent of America's youth living in urban areas, it has never been more important to connect children with the great outdoors and our national parks. With our new National Parks in the Chesapeake campaign, NPCA has been engaging youth by restoring wetlands and planting grasses at Fort McHenry and along the water trails of the Chesapeake. Other projects have involved partner groups, NPCA members, and community youth in building new educational areas and birdhouses.
The kids involved understand that the national parks in their community make their backyard a whole lot bigger, and just like the other things they own at home, it's important to protect and take care of them. With our parks increasingly at risk, we think it's important to take time to explore them with our kids, classrooms, or the youth in our communities. They are the future generations we protect the parks for, and the growing stewards that must advocate for the generations to come.
Planning your Chesapeake adventure has never been easier. Download the Park Service's free new smartphone app at www.chesapeakeexplorerapp.com.