President Trump's infrastructure proposal would strip important protections that keep gas pipelines out of national parks. Since the 1920s, pipeline companies have needed to get congressional approval for a right-of-way across National Park Service lands to construct an oil and gas pipeline. This is an important provision, ensuring that the public gets a vote before allowing national park land to be used to transport fossil fuels.
Resource
Congress is trying to make it easier to build gas pipelines through national parks.
See more ›
But President Trump is proposing to change this long-established law and remove the requirement for congressional approval before giving away Park Service land for a gas pipeline, replacing the voice of our representatives with that of a few administrative officials. In the past, the Park Service was firmly opposed to such a change.
If this proposal become law, more than 400 national parks across the country would be at risk. Many pipelines are currently proposed in the East, including ones that would cross through or near Delaware Water Gap National Recreation Area and the Appalachian National Scenic Trail. But more than just Eastern parks are at risk: as gas production continues to increase out West, parks across California, Arizona and Utah could find themselves in the path of new gas pipelines.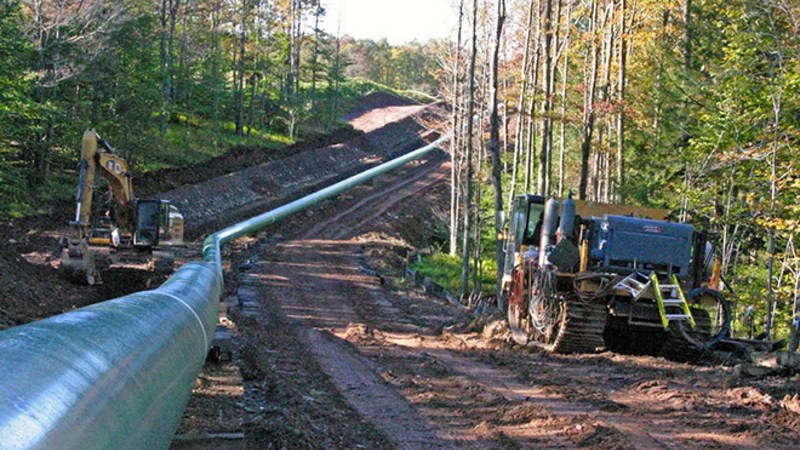 Blog Post
The permanent scars of energy transmission do not belong in our national parks, the natural landscapes that attract millions of visitors each year. Unfortunately, parks all across the country are…
See more ›
Gas pipelines are inconsistent with the conservation mandate for national parks. Pipeline construction would result in acres of land and forest being permanently cleared. Transporting fossil fuels through our parks carries the risk of rupture and explosion, threatening park system resources and values, visitor experience, and human health and safety. This would undermine the very purpose for which National Park System units were created.
National parks were established to be protected "unimpaired for the enjoyment of future generations." Any proposal to put a pipeline through a national park should be carefully and thoroughly debated in Congress before a decision to impair national park lands is made.
Effort-to-date
15,600 Told Congress: Parks, Not Pipelines!

Dec 2016

National park advocates told Congress to reject legislation that would allow gas pipelines through national parks.
Sign Up
Get Action Alerts
Want national parks in your inbox? Sign up for NPCA email updates to receive news, features, and opportunities to make a difference! You can unsubscribe at any time.