This common-sense rule is critical for protecting national parks from the worst threat they face — climate change.
The Environmental Protection Agency has been taking official steps since March 2017 to kill the Clean Power Plan, a comprehensive rule to reduce carbon dioxide pollution from the power sector to combat climate change. If the administration has its way, it could completely overturn or rewrite this landmark plan to benefit polluting industries.
The Clean Power Plan aims to reduce U.S. climate pollution from power plants. Outdated coal-fired power plants are a significant source of carbon dioxide and other emissions that harm the health of national parks and their visitors. It compels states and industry to curb carbon dioxide pollution from power plants in a cost-effective and flexible way. The Clean Power Plan is based on a strong legal foundation and is consistent with the Clean Air Act and U.S. Supreme Court decisions related to regulating greenhouse gas pollution, as well as other EPA standards that protect our air from dangerous pollution.
The Clean Power Plan provides a flexible, cost effective approach for states and industry to curb carbon dioxide pollution.

Once fully implemented the CPP would reduce carbon dioxide pollution across the electric utility sector by 32 percent below 2005 levels by 2030.
EPA integrated the recommendations of industries and states, and created a regulation that gives them multiple pathways to comply with the Clean Power Plan in a way that would result in reduced carbon pollution in the most cost-effective manner.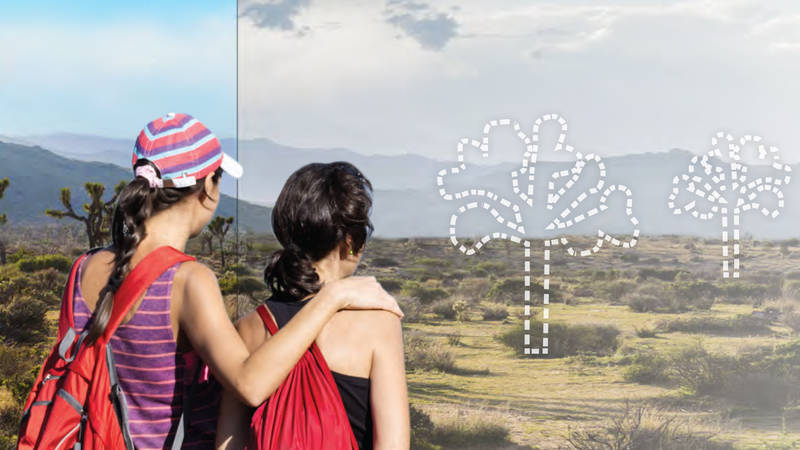 Fact Sheet
Climate change is the greatest threat facing our national parks and people across the world. But the Environmental Protection Agency (EPA) is taking strident measures to strip the U.S. of…
See more ›
Killing the Clean Power Plan is like having your health insurance discontinued after starting treatment for a chronic illness. A recent study from Syracuse University found the repeal could mean a 45 percent increase in the unhealthy sulfur dioxide pollution that forms haze in our parks, harming community and visitor health. According to the same study, keeping the Clean Power Plan in place would prevent up to 3,600 premature deaths and 90,000 asthma attacks by 2030.
By moving to repeal or weaken this plan, the EPA is putting a false and tired fossil-fuel-driven agenda over the health of families, communities and our national parks, jeopardizing our tourism economy in the process. These actions continue the Trump administration's dangerous and systemic assaults on protections for our air, water, land and climate.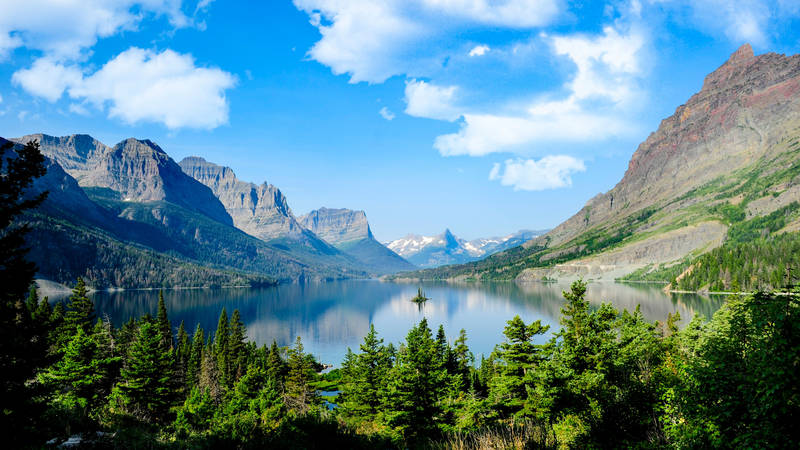 Blog Post
Trump administration repeals climate-smart management policies for national parks.
See more ›
The consequences of repealing or gutting the rule would be severe. Nothing is immune from climate change, from snow-dependent wolverines and lynx at Yellowstone to the coastlines ravaged by intensified hurricanes in 2017 to historic sites like Harriet Tubman Underground Railroad National Monument where rising water levels threaten the park's integrity. Climate change threatens the namesake features at national parks like Glacier, Joshua Tree and Saguaro and native plant and wildlife species at other parks like Big Bend and Shenandoah. Every park is at risk.
To limit the harm to national parks — and people — we must reduce climate pollution from power plants, as laid out in the Clean Power Plan. It's a move Americans support. Recent polling from Yale University shows that the majority of Americans in all 50 states strongly support the setting of strict carbon emission limits on coal-fired power plants.
While this plan won't fix the problem on its own, it is a critical step in the right direction. It's time for the Environmental Protection Agency to do its job and actually protect the environment by swiftly implementing the Clean Power Plan in its original form, for the health of the public, our planet and our national parks.
Effort-to-date
16,000 Spoke Out Against the Repeal of the Clean Power Plan

Apr 2018

Thousands of advocates nationwide sent comments to the EPA telling the agency to curb pollution from coal-fired power plants and keep the Clean Power Plan intact.
Sign Up
Get Action Alerts
Want national parks in your inbox? Sign up for NPCA email updates to receive news, features, and opportunities to make a difference! You can unsubscribe at any time.