The Department of the Interior will impose more moderate increases across all fee-collecting sites in the National Park System.
On October 24, 2017, the Trump administration proposed dramatic and inappropriate fee increases at 17 of the country's most popular national parks during peak season — in some cases doubling or nearly tripling current admission prices — as a way to address the agency's $11.6 billion repair backlog. After facing widespread public opposition, the Department of the Interior announced in April 2018 that it would instead phase in more moderate increases at the 117 national park sites that charge entry fees.
In most cases, the increase will amount to $5. These increases will take place between June 2018 and January 2020. A full schedule and list of entry fees is available on the Park Service website.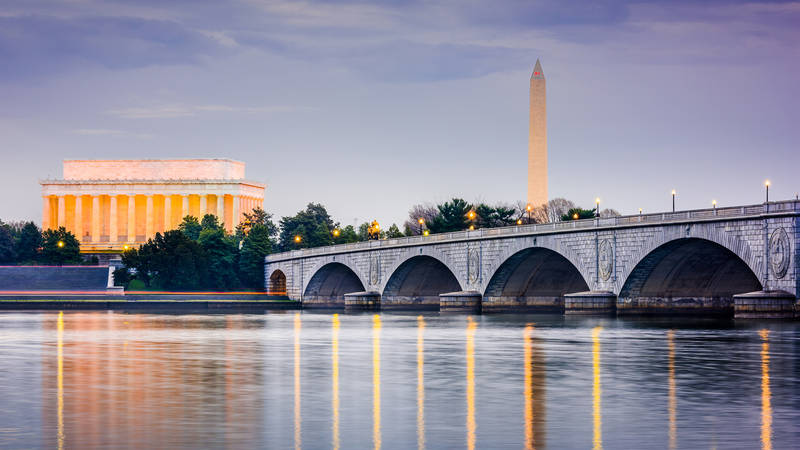 Victory
A historic park funding bill will dedicate $6.5 billion over five years to priority projects in the National Park Service's nearly $12 billion backlog of needed repair work.
See more ›
People sent more than 110,000 comments to the administration, including 20,000 from NPCA supporters. A random sample analysis by NPCA found that a whopping 98 percent of the comments opposed the original plan to increase fees.
NPCA commends the administration for listening to the public and creating a more reasonable plan. The original 2017 proposal could have created a serious financial barrier for many families. Visitors should not be forced to pay today for years of inadequate federal funding in the past that led to this massive Park Service backlog.
NPCA often supports fee increases to help provide additional resources park service staff need to protect and preserve our national parks. This revenue plays an important role in supplementing federal funding to help our parks. NPCA believes, however, that fees cannot increase so steeply that families — particularly lower-income families — are priced out of parks. NPCA urges the Department of the Interior to conduct more research into how fee increases could affect visitation and engage the public on these proposed increases.
The 2018 fee increase follows fee increases in 2015 and 2016 at more than 100 national park sites. While an additional $5 or $10 may be palatable in many cases, the Interior Department should ensure that families can still visit parks affordably and that some park sites do not see a decline in visitors due to the proportionally steeper increases. NPCA supports linking future fee increases to the cost of inflation to help ensure that pricing changes do not put national park vacations out of financial reach for visitors and that increases are applied in a moderate and consistent manner.
Entrance fees make up a relatively small amount of the National Park Service budget. Keeping national parks properly funded and maintained is the primarily the responsibility of Congress. Congress has a better solution at its fingertips for addressing the Park Service's substantial repair backlog. A bill known as the National Park Service Legacy Act would establish a dedicated park maintenance fund to invest a more substantial amount toward the Park Service repair backlog. This dedicated investment, plus improved investments through annual funding bills, would make real progress toward restoring and improving parks for the future — without creating hurdles that could keep people out of their public lands.
NPCA has been working to urge members of Congress to pass such legislation. Asking visitors to pay down a share of this massive debt one trip at a time is not a sound fiscal strategy for our families or our parks. Legislation dedicating funding to deferred maintenance is the kind of robust, dependable solution that our parks and the Americans who own them deserve.
Effort-to-date
Tens of Thousands Spoke Out Against Fee Hike

Dec 2017

National park advocates submitted comments against the proposed park fee increase and told the Trump administration to instead work with Congress to provide sensible long-term funding for NPS.
Sign Up
Get Action Alerts
Want national parks in your inbox? Sign up for NPCA email updates to receive news, features, and opportunities to make a difference! You can unsubscribe at any time.