Advocacy in Action
Protecting Golden Gate's Fragile Resources through the Proposed Dog Rule
The proposed dog rule for Golden Gate National Recreation Area (GGNRA) aims to balance resource protection with the many forms of recreation enjoyed at the second most visited national park site.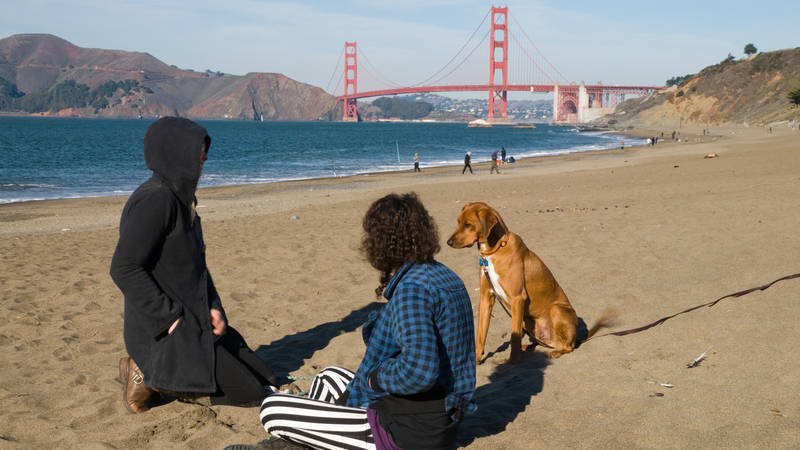 Talking Points
The National Park Service has recognized that dog-related recreation in the Golden Gate National Recreation Area (GGNRA) is threatening the park's natural resources and degrading the park experience for many…
See more ›
After more than a decade of drawing on scientific research and public engagement, the National Park Service released its proposed rule for dog management on the roughly 18,000 acres of land it owns and manages within the Golden Gate National Recreation Area. Golden Gate is the only national park site to offer on- and off-leash dog walking areas, and this plan would still allow dog walking in appropriate areas while allowing for the protection of sensitive wildlife in others.
The proposed dog management rule creates zones for where on-leash, off-leash and no dogs are allowed, allowing the public to choose the experience they want to enjoy in the national park site and protecting sensitive wildlife. Through the creation of new zones for dog-free or on-leash dog experiences, wildlife protections will be strengthened for important species such as the endangered snowy plover and mission blue butterfly, and visitor use conflicts involving dogs will be reduced.
Learn more about NPCA's position on the proposed rule by reading our press release and then join us in urging the National Park Service to support and implement these important rules.
Effort-to-date
More than 2,500 Supporters Sent Letters to Park Service

Mar 2016

More than 2,500 supporters sent letters to GGNRA Superintendent Chris Lehnertz urging her to adopt the proposed dog-walking rule to protect wildlife and visitors.
Sign Up
Get Action Alerts
Want national parks in your inbox? Sign up for NPCA email updates to receive news, features, and opportunities to make a difference! You can unsubscribe at any time.