The crown jewels of our National Park System are at a crossroads. And it is up to each of us to determine which path they take.
Decisions made now about development just outside their borders could forever change these incredible places. The Obama administration has an opportunity to ensure outside interests do not forever mar our national parks.
At Yellowstone, do you want to watch herds of bison graze and roam — or do you want to watch them get loaded onto trucks and shipped to slaughter as they leave the park each winter? At Mojave National Preserve, do you want to witness endangered desert tortoises paint their mouths red with spring flowers — or do you want to witness their habitat being swallowed up by miles of solar panels right next to the park? At Glacier, would you rather see wild nature … or oil wells?
The Obama administration has the opportunity to take action and make sure outside interests don't forever mar the national parks. But the clock is ticking down to the end of the president's term.
National Parks Conservation Association is fighting for these #ParksInPeril — and we need your help.
As we celebrate our National Park Service's 100th birthday in 2016, do we stand up for our national parks, which belong to all of us? Or do we stand by and let them be forever harmed?
Now is the time to take action.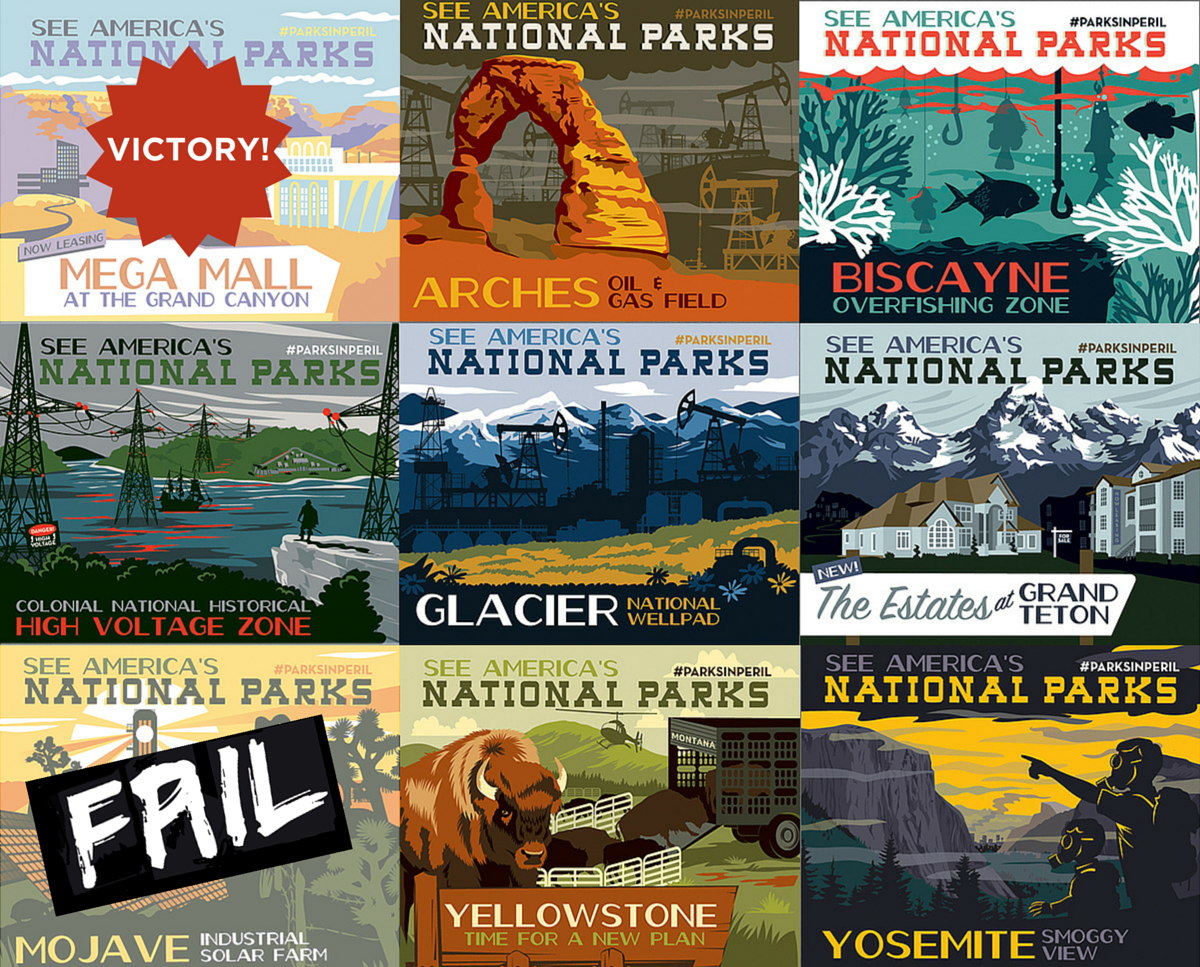 Effort-to-date
More Than 17,000 Urge Obama to Protect NPCA's Nine #ParksInPeril

Dec 2016

Thousands of national park advocates sent messages to President Obama asking him to safeguard nine Parks in Peril.
Sign Up
Get Action Alerts
Want national parks in your inbox? Sign up for NPCA email updates to receive news, features, and opportunities to make a difference!