Advocacy in Action
Protect Bryce Canyon National Park from a Nearby Coal Strip Mine
The Bureau of Land Management (BLM) accepted comments until September 10, 2015 on Alton Coal Development's proposal to expand its coal mine to potentially operate around the clock for the next 16 years on 2,114 additional acres a mere 10 miles from Bryce Canyon National Park. More than 100 daily truck trips would be needed to haul nearly 30 million tons of coal to the nearest railroad to be burned in a dirty coal plant nearby or overseas.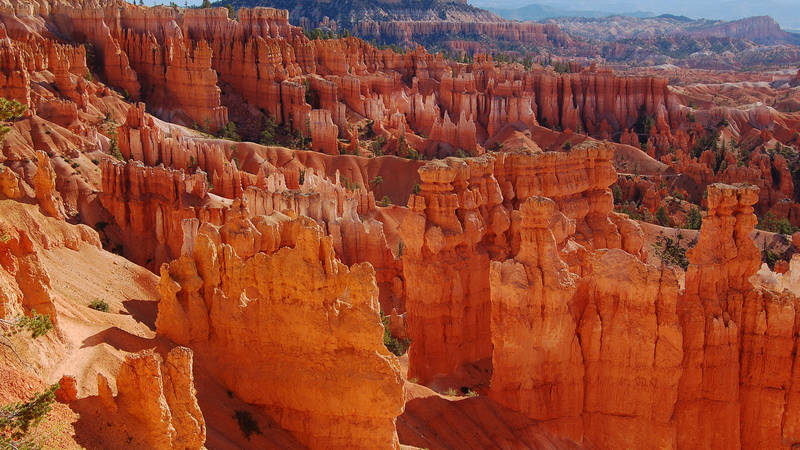 Park
This popular park is most famous for its colorful hoodoos, and there are more of these artfully eroded spires here than anywhere else on Earth. The area is not actually…
See more ›
The BLM acknowledges that the project will have adverse impacts including increased nighttime skyglow, elevated ambient noise levels, and the release of haze-causing, toxic air pollutants that could affect wildlife habitat, recreation, neighboring communities, and tourism related businesses.
Bryce Canyon National Park is a national treasure protected foremost for its unusual scenic beauty that draws nearly a million and a half visitors from around the world each year, generating over 1,800 jobs and $117 million in visitor spending. Expansive views across the colorful hoodoos, clean clear air, natural quiet and dark, starry night skies are integral to the national park experience at Bryce–yet all are at risk if the BLM approves the Alton coal mine expansion.
Bryce Canyon is the wrong place for a strip mine. Alton's mitigation plans are not adequate and the risks are too great. Each of the action alternatives would potentially cause adverse impacts to the resources and visitor experience at Bryce Canyon, thus violating National Park Service policies and regulations. The only way to protect Bryce Canyon National Park is to reject the Alton Coal mine proposal and choose the no action alternative.
Effort-to-date
Park Advocates Sent 16,600 Letters to BLM

Oct 2015

Thousands of national park advocates asked the BLM to deny the Alton Mine expansion near Bryce Canyon National Park.
Sign Up
Get Action Alerts
Want national parks in your inbox? Sign up for NPCA email updates to receive news, features, and opportunities to make a difference! You can unsubscribe at any time.